To faithful fans of the "Napa Cab," Caymus Vineyards needs no introduction. In fact, their flagship Caymus Special Selection Cabernet Sauvignon is the only wine in the world to have been awarded "Wine of the Year" by Wine Spectator for two separate vintages. But what makes the wines of Caymus (and several others included in the Wagner Family of Wines portfolio) truly special is the family know-how passed down from one generation to the next, with each one adding something new to the final profile. Founded by Chuck Wagner, together with his parents Lorna Belle Glos Wagner and Charles F. Wagner, the business has remained in the family and is now run with the help of Chuck's children - Charlie, Joe and Jenny Wagner.
Caymus Vineyards: The Story of a Family-Owned Californian Wine Empire
In 1971, Lorna Belle Glos Wagner and Charles F. Wagner asked their son Chuck Wagner (then, fresh out of high school) whether he was interested in starting a family wine business. Chuck agreed and Caymus Vineyards was born, the fruit of the union of three pioneer families in California's Napa Valley. Lorna's paternal grandfather actually made wine at an old stone winery in Howell Mountain back in the late 1800's before arriving in Napa Valley. Lorna's maternal grandparents arrived in Napa in 1857 as part of a wagon train from Bible Grove, Missouri. Meanwhile, the Wagners emigrated in 1906, purchasing 70 acres of land and setting up Honig Winery in 1915. Unfortunately, the Wagner family business was destroyed by Prohibition, which became reality just 4 years later.
Charlie Wagner married Lorna Belle Glos in 1934 and in 1941 they purchased 73 acres of land in Rutherford, which they planted to fruit orchards and to wine grapes. In the 1960's, they decided to devote the entire property to wine grape production, planting Pinot Noir, Johannisberg Riesling and Cabernet Sauvignon from cuttings of Fay Vineyard in the Stag's Leap District. Back then, the couple sold the grapes they produced to the nearby Inglenook Vineyards and other producers. But in 1971, the plan to produce their own signature wines was hatched, and Caymus Vineyards was born.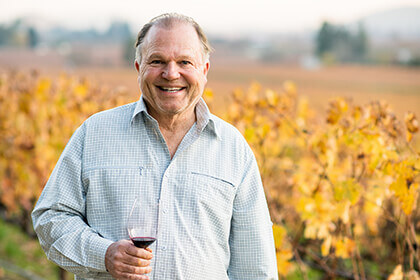 The first harvest of Caymus took place in 1972, with their 1973 Cabernet Sauvignon catching the attention of wine critics and really putting them on the map. In 1975, they created their Special Selection label from the best Cabernet plots of the vintage. Just four years later, Wine Spectator named their 1984 Caymus Special Selection Cabernet Sauvignon "Wine of the Year," a title they received again for their 1990 vintage. Caymus is still the only winery in the world to have received this prestigious title twice. Since then, the Wagner "empire" has expanded to 350 acres in Napa Valley, including 70+ acres in the Rutherford appellation, as well as vineyards developed, planted and managed by the family in Monterey, Santa Barbara, Solano and Sonoma County. Three of Chuck's 4 children – Charlie, Joe and Jenny Wagner – have joined the family business as winemakers, carrying on the family legacy. Having become one of the most recognized producers of Napa Valley, the Wagners have also been involved in several international ventures, including a table grape growing operation in Mexico's Sonora Dessert and producing a non-vintage red wine called Red Schooner from grapes chilled and shipped from the foothills of the Andes and processed in the Rutherford winery. Their extensive portfolio, Wagner Family of Wines, can be tasted at the Caymus Winery, which is especially active in wine tourism.
Winemaking and Wines by the Wagner Family at Caymus Vineyards
Caymus Vineyards currently produces two Cabernet Sauvignon wines, the "Napa Valley Cabernet Sauvignon" and "Special Selection Cabernet Sauvignon." To achieve the flavors and aromas desired in both of these wines, the grapes are left to hang on the vine for longer than those of neighboring properties. During this "hang time," the fruit develops a higher maturity of tannins and deeper, more concentrated colors. Although this technique risks losing the fruit if winter comes early and frost destroys the crop, it results in a greater suppleness in the finished wines and an abundance of tannins, which are nevertheless velvet-soft. The vineyard team also practices crop thinning as a way to allow more sunlight to reach the fruit and help ripen them. The Caymus Napa Valley has become known for its signature dark color, along with rich and ripe cassis fruit aromas and soft tannins. The blend includes fruit from eight of Napa's 16 sub-appellations: Howell Mountain, Atlas Peak, Oak Knoll, Yountville, Rutherford, St. Helena, Wooden Valley and Calistoga.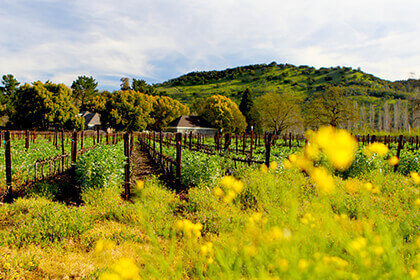 While the Caymus Napa Valley is perhaps more representative of standard Napa Valley Cabernet, the Caymus Special Selection has become the family's flagship wine. This special cuvee results from blending the best barrels of the vintage, and it is only made in the very best vintages. The wine is aged for 16 months in French oak barrels before being bottled. With this cuvee, the team at Caymus aims to make a wine that is enjoyable in its youth, but which can also be kept to evolve in the bottle for over 10 more years. A very rich and concentrated wine, Caymus Vineyards Special Selection explodes with flavors of cacao bean, chocolate and dark fruits on the palate, layered upon luxurious, fine-grained tannins.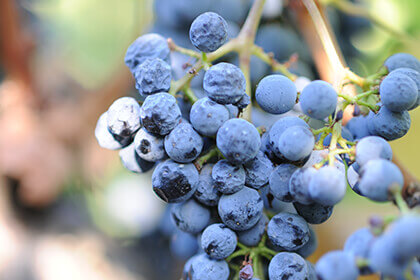 In 1989, Chuck decided to go against the norm of the time to create a blended white called "Conundrum." This wine was inspired by his father Charlie Sr., who would experiment with blending wines from one glass into another to create the perfect pairing to his dinner. Today, Charlie Jr. takes the lead on the Conundrum line, which has since then expanded to include a white, a red, a sparkling and a rosé. The original white blend has attracted quite a devoted following, with each vintage including Chardonnay, Sauvignon Blanc, Semillon, Muscat Canello and Viognier grapes. These wines are very versatile, pairing beautifully with a wide array of dishes, offering ripe, tropical fruit flavors and a fantastic natural acidity.
Besides Caymus Vineyards and Conundrum, the Wagner Family Wines portfolio also includes brands Meiomi, Mer Soleil and Belle Glos.