A quick introduction to white wine
White wines are wonderfully diverse and complex, cultivated in just about any wine region around the world. Though white grape varieties stem from a mutation from red varietals, they are similarly varied, ranging from the driest of the dry to gloriously sweet, from light and airy to robust and intense.
Chardonnay wines are arguably the most well-known in the world of white wines cultivated worldwide. However, there are several other emblematic white wines worth trying, such as Pinot Grigio from Italy, Sauvignon Blanc from Sancerre and Glera from Italy. These grapes are subject to a variety of viticultural techniques which differ according to the appellation.
Many white wines are enjoyed immediately, though they can also be kept over time to reveal even more fragrances and flavors. Look out for the Riesling, Chardonnay, Semillon and Chenin Blanc varietals (among others) if you're looking to age your wine.
What gives white wines their color?
Though making white wines is, generally, a similar process to red winemaking, the key differences between the two give way to white wine's distinctive look, fragrances and flavors. White wines are made through fermenting only the grape juice, with no contact with the grapeskins after the juice is pressed out. Due to this lack of contact with the skins, which contain chemicals that prevent oxidation and discoloration, the unfermented juices are more sensitive to heat and light. As a result, the freshness and fruity flavors of white wines are preserved through fermenting the juices under cooler temperatures than their red counterparts.
Some white wines go through two fermentations, the second being malolactic fermentation, where the acid in the wine turns from malic to lactic and the wine evolves to become rounder and fuller on the palate. Before being bottled, white wines are often fined and filtered to create a crystalline color, processes that are employed much more than for red wines.
Where is White Wine Produced ?
France
Bordeaux
The white wines from Bordeaux may be less prominent than the famous red Bordeaux blends, but their quality is just as high. The most popular blend is between Semillon and Sauvignon Blanc grapes, which can combine to make both sweet and dry wines. Muscadelle is the next most common varietal in white Bordeaux blends, usually produced in the Entre-Deux-Mers wine region. A blend of these three varietals, grown on clay-limestone soils, produces light, fruity wine wines. Contrastingly, further to the south, the Pessac-Leognan appellation produces complex white wines from Sauvignon Blanc and Semillon, aged in oak with a wonderful capacity for cellaring.
Above all, however, many will think of Sauternes wines in direct association with Bordeaux whites. Known for their memorably sweet aromas and flavors, these golden gems get their delicate taste through being made from white varietals affected by noble rot, commonly known in the winemaking world as botrytis. Evoking notes of sweet, summery fruit such as apricot, peach and pineapple alongside honey and butterscotch, these wines can be kept for a long time thanks to their high level of acidity.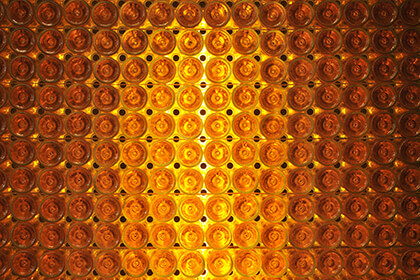 Burgundy
The white wines from Burgundy are well-known across the world for their top-tier expression. Each plot in this region is home to carefully cultivated Chardonnay grapes. However, despite the predominantly monovarietal style of these wines, there exists multiple sub-regions with wines possessing different personalities. Chablis and the Cote de Beaune are two of the most reputed Burgundy wine regions.
Chablis
Chablis lies on the northern part of Burgundy, upon soil made up of ancient fossils and limestone which give the wines a simultaneously fruity and mineral taste. The cool climate of Chablis appellations confers a lively aromatic freshness to these white wines.
Cote de Beaune
Further south in Burgundy is the Cote de Beaune wine region. Similarly to Chablis, the terroir is rich in limestone soils, though the warmer temperatures offer more powerful and indulgent white wines with flavorful fruity aromas. Aging in new French oak give the wine touches of spices such as cinnamon and vanilla.
The Loire Valley
Verdant vineyards and captivating castles are spread around this illustrious wine region in central France, known for its light and bright white wines. Sauvignon Blanc is the chief varietal in this region, accompanied by Cabernet Franc, Chenin Blanc and Melon de Bourgogne. Sancerre and Pouilly-Fume are two iconic appellations of the area, both producing wines from Sauvignon Blanc. While the white wines from Sancerre are more acidic and mineral due to the the range of soils found in the appellation (Kimmeridigan clay, gravel, limestone), Pouilly-Fume, true to its name, produces white wines with smokier aromas alongside hints of green fruit.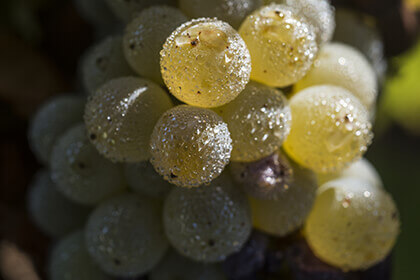 Alsace
Situated by the French-German border is the Alsace wine region, home to beautiful still white wines and sparkling Cremant d'Alsace. The Germanic influence in this region is clear from the production of Riesling varietals for dry wines and Gewurztraminer for off-dry. Muscat is a staple varietal for Alsatian wines, giving them an aromatic and floral aspect, and Pinot Gris is also an oft-used grape here which imparts a slightly sweeter quality to some of the wines. The dry, continental climate in this part of France, accompanied by the mosaic of soil types on which the grapes grow, allow the wines to elegantly evolve as they age.
Provence
Though the initial image associated with the sunny, sophisticated Provence wine region is usually of rose wines, many white grape varieties are, in fact, cultivated in this terroir, producing refreshing, nuanced white wines. These varietals range from Rolle (or Vermentino) to Grenache Blanc, Marsanne and Roussanne, just to name a few. Provence is also home to a multitude of wild shrubs, imparting touches of herbs like rosemary, lavender and juniper to the white wines.
The seaside commune of Cassis is Provence's largest producer of white wines, offering elegant elements reminiscent of the beach with aromatic notes of citrus, honey and a slight salinity.
Languedoc
Some ways to the west of Provence and closer to the French-Spanish border is the Languedoc wine region, France's largest. Home to hundreds of thousands of hectares of vines upon a true mosaic of terroirs, Languedoc's white wines are wonderfully diverse. The most popular white varietals here are Grenache Blanc and Clairette, producing wines with a delicious acidity. Picpoul de Pinot is a Languedoc appellation dedicated entirely to the production of white wines, known for its exclusively Picpoul varietal wines which hold charming fragrances of citrus and an unforgettable personality.
Corsica
Famed for its beauty and lively landscapes, Corsica lies between southern France and Italy. The island's Italian influence is instantly recognizable through its white varietals, with Vermentinu (or Rolle) being the hallmark type. Corsican white wines tend to be floral and mineral, indicative of the vineyards' mountainous surroundings. Herbal and minty notes can also be found in these wines thanks to the sheer variety of soils and climates that exist in the region, giving way to diverse grasses and shrubs alongside verdant vineyards. Corsica is also home to indigenous varietals, such as the fragrant Biancu Gentile.
Greece
Further to the east but with similar shimmering seas and magnificent views, Greece's warm, Mediterranean climate and volcanic soils are perfect for white wine production. The moisture from the volcanic soils superbly balances out the heat of the Greek sun. Santorini cultivates especially unique wines, its most popular varietal being Assyrtiko, a grape producing bright and mineral wines with an aromatic acidity. Aging in oak confers fruity and toasted notes.
Italy
Though red wine production dominates Italy's wine regions, the country's white wines are just as remarkable. In northeast Italy, the Alto Adige wine region is small but authentically acidic and high-quality. With an ideal level of temperature contrasts for vine cultivation coupled with a delightful diversity of soil deposits (chalk, clay, stone), the white wines from this region are beautifully balanced.
Also in the northeast, though closer to the Austrian and Slovenian borders, is the Friuli-Venezia Giulia wine region, Home to several world-class white wine-focused appellations, the white varietals range from the fruity, citrusy Friulano to the classic Glera grape, commonly used for Prosecco production.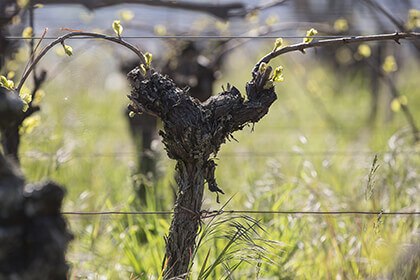 For those with a penchant for sweeter wines, Moscato d'Asti, cultivated in the northwest Piedmont region, is known worldwide as a delicious dessert wine.
Australia
All the way on the other side of the Atlantic, Australia cultivates some of the world's best Chardonnay wines. These Chardonnays tend to be powerful and rich, though equally refreshing. The Margaret River wine region in southwest Australia produces elegantly refined Chardonnays, a worthy modern alternative to those of Burgundy. Over in the southeast is Mornington Peninsula, which also produces admirable Chardonnays in its cooler climate, fresh and fruity with subtle hints of oak.
Chardonnay isn't the sole Australian speciality when it comes to white wine, however: just north of Sydney is the hot and humid Hunter Valley, which produces stunning Semillon wines with beautiful notes of citrus that will age into an earthy honey flavor.
New Zealand
With vineyards which are never too far from the coast and soils which are as varied as they are rich, New Zealand region produces handsomely herbaceous and acidic white wines. Sauvignon Blanc, its flagship varietal, takes up 20,000 hectares of vines and is primarily cultivated in the Marlborough wine region, which lies at the north of the country's South Island. The white wines here are intensely acidic due to fluctuations in the region's temperature, evoking notes of freshly cut grass, citrus and tropical fruits.
South Africa
South Africa is the country with the longest history in the winemaking New World. This background manifests through its wines, which hold fruity notes typical of more modern winemaking regions while, simultaneously, retaining the classical style of the Old World. Chenin Blanc is the key white varietal here, noteworthy in its ability to perfectly express each and every terroir of origin. Chenin Blanc wines from the cooler regions in South Africa will evoke citrus and freshness, while riper, rounder notes of melon and apple can be found in warmer areas. When grown near the sea, the wines produced from this grape will offer saline scents, and granite soils will evoke a flinty minerality. Sauvignon Blanc and Chardonnay wines from South Africa have also recently grown in recognition, offering a New World twist to these traditional varietals.
Germany
Riesling is, undeniably, the hallmark varietal of Germany. While perhaps more well-known for its finely floral sweet wines, Riesling also produces dry and off-dry wines that are particularly crisp and acidic in their country of origin.
The Mosel wine region lies in western Germany, near the Luxembourg border, and produces notable Riesling wines, light and bright with a beautiful minerality. Despite the region's chilly climate, the slate soil on which the vines absorb any heat available and use it to nourish the plants' growth. As they age, these wines sometimes obtain a unique touch of petrol.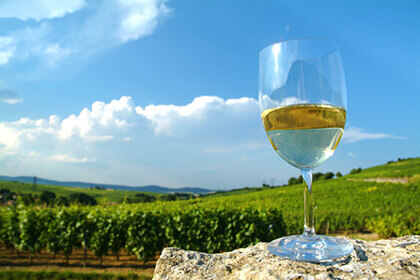 A little further to the south, Germany's Rheingau wine region is another prolific producer of pre-eminent Riesling wines. Home to a mosaic of soils, this region is warmer than Mosel and produces white wines that are spicy and slightly smoky, with notes of citrus fruit.
Switzerland
The Switzerland wine region is surrounded by the classical winemaking countries of France and Germany, and the influence from these emblematic viticultural zones can be seen in its production of white wines from Gewurztraminer, Riesling, Pinot Blanc and Pinot Gris. However, it should be noted that this mountainous country has a winemaking identity of its own, especially with the cultivation of its distinctive white varietal, Chasselas. The early-ripening Chasselas gives way to fresh and mineral wines which age into richer, honeyed flavors.
Food and wine pairings
The diversity of white wines makes for a multitude of combinations. While each varietal and style will possess a range of suitable pairings in both snacks and meals, classic pairings include crisp Chardonnay with roast chicken, oakier Chardonnay with smpoked salmon, Chenin Blanc with pork and prunes, Riesling with spicier Asian dishes and Sauvignon Blanc with braised fennel and goat cheese. Cheese and wine are similar in their variety of textures, aromas and flavors, making this the perfect pairing for anyone who enjoys mixing and matching.