Domaine Dujac | A Family Affair
The son of a biscuit manufacturer and gastronome by the name of Louis Seysses, Jacques Seysses grew up with a passion for all things delicious, especially fine food and wine. It wasn't until his mid-twenties, however, that Jacques decided to dedicate himself to winemaking professionally. At twenty-five years old, he decided to leave the family business and began an internship in winemaking with Gerard Potel of the Domaine de la Pousse d'Or in Volnay. In 1968, Jacques Seysses purchased the 4.5-hectare (11-acre) Domaine Graillet in Morey-Saint-Denis, renaming it Domaine Dujac (after himself, "domaine du Jacques"). Just five years later, Jacques married Rosalind Boswell, a Californian woman, and they had three children: Paul, Alec and Jeremy Sysses.
From the outset, Jacques Seysses developed his own proprietary winemaking style at Domaine Dujac, one that emphasized terroir expression in the wines. To do so, he blended traditional methods, which he had learned during his apprenticeships, with modern practices and his own unique ideas. Jacques also expanded the estate holdings, gradually acquiring plots in Bonnes Mares Chambertin, Echezeaux, Romanee St. Vivant, Vosne-Romanee, along with 1.95 hectares (4.8 acres) in the legendary Clos de la Roche and 1.45 hectares (3.6 acres) in Clos Saint-Denis. Today, the Dujac estate comprises over 12 hectares (30 acres) of vineyard land in eleven Burgundy appellations, including 8 prestigious Grand Cru holdings.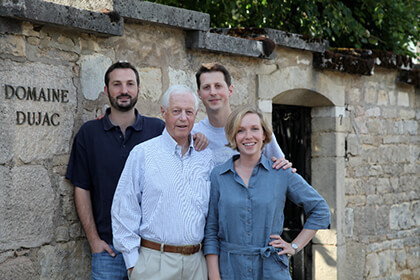 Jacques's son Jeremy Seysses began working at the family estate in 1998, joined shortly after by his wife Diana, a U.C. Davis trained oenologist from California. Alec Seysses also joined the estate in 2003. In 2000, Jacques and Jeremy founded a négociant business named Dujac Fils et Pere.
Today, Domaine Dujac is run by the new generation – sons Jeremy and Alec, along with Jeremy's wife Diana - though the winemaking has not changed much since the establishment of the estate in the 1960's. The vineyard began a move to sustainable agriculture in the 1987, followed by a conversion to organic farming (initially on an experimental basis on 4 hectares of vineyard) from 2001. Today, 100% of the estate vineyards are managed organically and certified organic, with several biodynamic practices applied as well. The cellar has also been expanded in recent years air conditioned to help delay malolactic fermentation.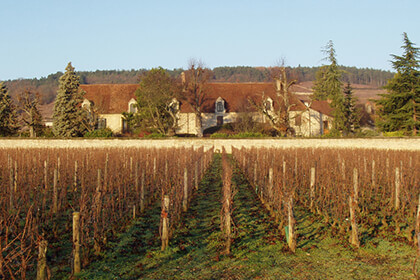 Over the decades Domaine Dujac has become a highly sought-after reference, best known for gently coaxing a beautiful terroir expression from wines of Chardonnay and Pinot Noir.
Domaine Dujac | Out in the Vineyards
Today, Domaine Dujac spans over 12 hectares (30 acres) in some of the most cherished plots of the Burgundy region of France. The vineyard team practices a kind of integrated viticulture, combining organic, biodynamic and integrated pest management, depending on the specific characteristics and needs of each plot. The Seysses family believes in raising the natural immunity of the vines to disease in order to allow them to fight their own battles as much as possible, without the need for chemical intervention. This approach also allows for greater consistency throughout the vintages.
The vines are thoroughly pruned in Cordon de Royat (to reduce vigor) or Guyot-Poussard in the wintertime and green harvesting is sometimes carried out to concentrate the fruit and regulate yield. The soils are worked with a plow and only organic compost is used to fertilize them, in order to encourage a healthy balance of biodiversity in the soil.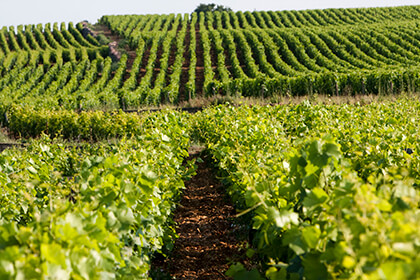 This minimal intervention approach out in the vineyards allows for the production of the highest quality terroir-driven fruit, while also preserving the fragile natural balance of the vineyard ecosystem for generations to come.
Domaine Dujac | Winemaking in Search of Freshness and Balance
At Domaine Dujac, the winemaking is kept as discreet as possible in order to allow the fruit express with as much purity as possible the character of the grape variety, terroir and vintage, rather than imposing a signature "house style." And while this concept has remained at the heart of winemaking at Domaine Dujac. there have been a few small changes at the winery between the generations.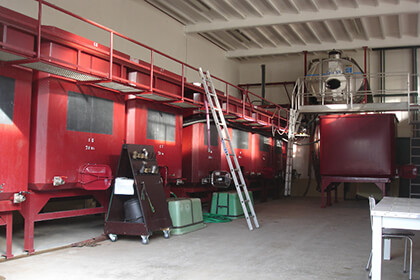 While Jacques used to consistently practice whole bunch pressing in order to avoid the bruising of the grapes during the destemming process, Jeremy prefers to carry it out on a case by case basis, in vintages where the stems are ripe enough. Less new oak is also now used on the wines, especially the younger ones. The winery is today air-conditioned in order to allow for a delayed malolactic fermentation and for less frequent racking.
The wines are vinified using exclusively native yeasts and fermentation typically lasts two weeks, with some gentle punch-downs and pour-overs to encourage contact between the must and the skins. After a gentle pneumatic pressing, they are transferred by gravity to oak barrels, where they age for a period of 14 to 18 months. While Grand Cru wines are aged in 100% new oak, the Premier Cru bottlings usually see only 60-80% new oak, while Village level wines are aged in 40% new oak.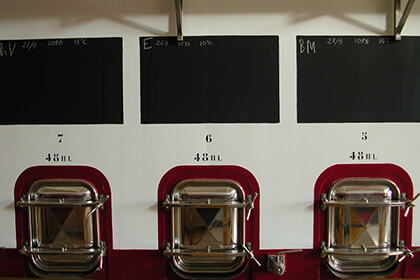 Domaine Dujac is mostly known for its beautifully earthy, savory and terroir-driven Pinot Noir red wines[KL1] , though they do produce a collection of white wines from Chardonnay – a Bourgogne, a Morey-St-Denis Village, and three 1er cru wines. The whites are kept on their lees during fermentation in barrel, giving them a gorgeous texture on the palate.
Domaine Dujac | A Collection of Burgundy Gems
The fine wines of Domaine Dujac are some of the most sought-after bottlings of Burgundy, known for their remarkable aromatic complexity, structure and aging potential. These wines exude terroir in the glass, which bottlings from different plots showing significant differences in aromas and flavors.
In red, Domaine Dujac produces villages wines from Chambolle-Musigny and Morey-Saint-Denis, along with 5 premier cru wines (Les Gruenchers of Chambolle-Musigny, Aux Combottes from Gevrey-Chambertin, Les Beaux Monts and Les Malconsorts from Vosne-Romanee, and a Morey-Saint-Denis). At the top of the line are the seven breathtaking Domaine Dujac Grand Cru wines, from Echezeaux, Bonnes Mares, Chambertin, Charmes-Chambertin, Clos de la Roche, Romanee Saint Vivant and Clos Saint-Denis.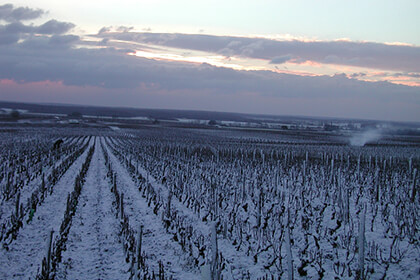 Each of these sought-after Burgundy reds presents its own unique style. The Domaine Dujac Grand Cru Clos Saint-Denis, for example, delivers a gorgeous freshness and poise, revealing on the nose aromas of rich and ripe red fruit (cherries, raspberries and red plums), along with floral fragrances, cocoa and cinnamon nuances and a certain crushed stone minerality. On the palate, it is a velvety and full-bodied, with a seemingly never-ending finish.
The Domaine Dujac Grand Cru Clos de la Roche offers a refined and reserved profile, with a subtly nuanced nose of dark red fruit, graphite, chocolate and spices, along with unmistakably earthy notes of wet leaf and forest floor. On the palate, savory flavors of black olives reveal themselves on fine but firm tannins. This is a wine that will age beautifully in the bottle over the next three decades or more.
Meanwhile, the Dujac Fils et Pere Chambolle-Musigny Village offers a more approachable introduction to the Seysses family portfolio, with a wine that offers a steely minerality and beautifully fresh red fruit.