Perhaps no single label elicits a stronger emotional reaction from lovers of fine Champagne than that of Dom Perignon, the world-renowned prestige cuvee of the Moet & Chandon Champagne House. Since its very first release back in 1921, Dom Perignon has stood out as an elite wine and has remained the unwavering symbol of luxury, class and flawless quality in Champagne. A vintage champagne by nature, "Dom" is made exclusively in the strongest years and from only the best grapes harvested only in the same year.
How is Dom Perignon Champagne made ?
Dom Perignon Champagne is made from a blend of Chardonnay and Pinot Noir grapes, and only in the best vintages.
Does Champagne Dom Perignon expire?
Dom Perignon Champagne is designed to age. If stored properly, your Dom Pérignon will age 30 years or even longer, improving significantly over time.
How to store Dom Perignon ?
It is recommended to store your bottle of Dom Pérignon on its side, in a cool and dark room at temperatures of 50 - 60 °F. Avoid storing it in a place with temperature fluctuations.
Dom Pérignon : The Crown Jewel of Moet & Chandon
In the 17th century, a wine-loving Benedictine monk named Dom Pierre Pérignon became the cellarer of the Abbey of Saint Pierre d'Hautvillers, a place in northern France which has since earned a reputation as being the birthplace of Champagne. Passionately dedicated to his work, he spent 47 years seeking to master the art of winemaking. According to legend it was Dom Pérignon who introduced several of the ideas that are today at the core of the Champenoise method: blending grapes from different vineyards, pressing them separately and producing white wine from red grapes. It wasn't long before his signature cuvees sparkled at the service of Louis XIV's royal court. Because of the close relationship between Dom Perignon's abbey and the festive, exuberant French king, the Champagnes of "Dom" are still closely associated with celebration, joyful spirit and happiness today.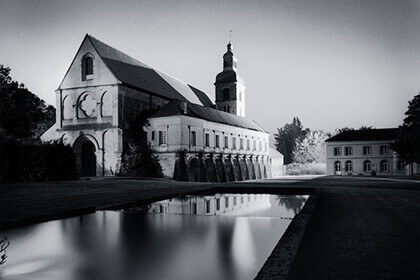 The priceless brand Dom Perignon, bearing the name of the Champagne region's most legendary figure, was registered by Eugene Mercier of Mercier Champagne, and then sold to the Moet & Chandon Champagne House. It was first applied to the prestige cuvee of vintage 1921, from which only 1,200 bottles were released in 1936. The 1921 vintage is remembered in Champagne as one of the best in history, a great start to what would be an illustrious career for this remarkable cuvee. Today Moet & Chandon, together with Dom Pérignon, have been acquired by the LVMH group.
What Defines Dom Pérignon
But what sets the cuvees of Dom Perignon apart from those of other prestigious Houses in the region in terms of quality? Other than just being named after the region's most legendary character, there are several aspects of both viticulture and winemaking at Dom Perignon that defines the signature style and values of the House. First of all, despite being perhaps the most prestigious of Champagne cuvees, Dom Perignon is not (and cannot) officially be classified Grand Cru. Why? Although many of the grapes with which the wine is made come from Grand Cru vineyards, the final Dom Perignon blend always includes grapes from the original plot in Abbey of Hautvillers. The latter is classified as Premier Cru. The blend is made of a core group of vineyards from 9 villages: Chouilly, Cramant, Avize and Le Mesnil-sur-Oger for Chardonnay, and Aÿ, Bouzy, Mailly, Verzenay and Hautvillers for Pinot Noir. And while most grapes in Champagne are harvested quite early, at Dom Perignon they are left to ripen slowly to reach the complexity of content required by the cellar.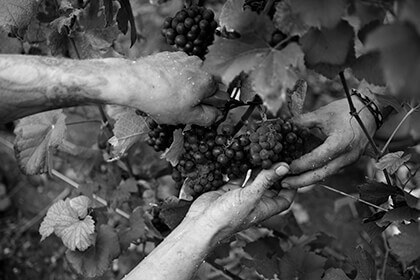 Dom Pérignon produces exclusively vintage champagne, each of which showcases the unique characteristics of a single growing season in Champagne. Richard Geoffrey – chef de cave (cellar master) at the House since 1990 and responsible for 15 vintage cuvees - limits his blends to only those vintages that will age more than 20 years. As a general rule, he produces a maximum of 6 vintages per decade. After its elaboration, the wine spends 7 years aging in bottle before it is first released. But Dom Perignon also does three releases of each vintage - the first after around 9 years of being set apart and aging, the second (labeled P2) after 12-15 years and the third (P3) after 25. The P on the label stands for Plenitude, a style that results from allowing the wine to age slowly in contact with lees. Geoffrey monitors closely this gradual maturation process of the wines, careful with choosing the exact right moment to disgorge and release the cuvee to the public. It is during these moments that the wines are believed to "sing higher and stronger." The new millennium saw great success at Dom Perignon, with an unprecedented release of 5 vintages in a row between 2002 and 2006.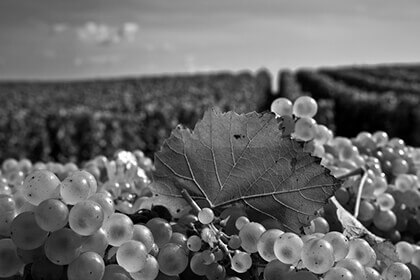 In early 2019 Geoffrey officially handed the reins of Dom Perignon over to his assistant winemaker Vincent Chaperon, who has been at Moet & Chandon since 1990. Chaperon spent 13 harvests working alongside Geoffrey and they have produced four spectacular vintages together.
The White and Rosé Champagnes of Dom Pérignon
The typical blend of Dom Perignon always contains both Pinot Noir and Chardonnay, though the exact proportion will depend on the characteristics of the vintage. Unlike many other champagnes, Dom Pérignon never contains Pinot Meunier, the third grape variety approved in the Champagne region. In 1961, for example, the two leading varieties of the region were equally featured in a 50-50 blend. In 1959, the Champagne House started to produce a single-vintage rosé, which serves as a tribute to the Pinot Noir grape and is Pinot Noir based. The Dom Pérignon Rosé is often more expensive and even more sought after than the standard cuvee from the same vintage.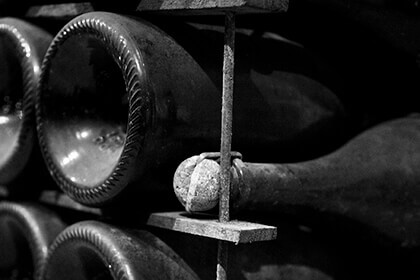 The white champagnes of Dom Perignon tend to reveal beautiful aromas of almond and cocoa on the nose, followed by a burst of white fruit and dried white flowers. At the end, this champagne reveals its maturity through the elegant toasted notes and a hint of spice rounding out the finish. The P2 editions of Dom Perignon tend to be even fuller and more intense on the nose, releasing fragrances of honeysuckle, oranges and toasted almonds. Depending on the vintage, the finish reveals plenty of energy and verve, along with a smoky touch. Finally, the P3 Dom Perignon Brut is still bigger, more voluminous and powerful, with a richness of fruit that almost masks its effervescence. Even through decades of age, a Dom Perignon P3 champagne maintains an impeccable natural "bouncy" freshness, which balances its big, bold body beautifully.
The Dom Perignon Vintage Rosé cuvée is a very special rosé champagne, with a captivating aromatic bouquet of ripe fruit, like figs, roasted apricots and confit orange, along with a smoky touch. On the palate, this rosé champagne shows off a great intensity as well as a succulent, crunchy, juicy texture. A vinous champagne full of energy, the Dom Perignon Rosé offers a saline, iodized finish. This wine will stand up perfectly to dishes with a rich, unctuous texture, such as the classics of Italian, Spanish and French cuisine.