Since adopting Burgundy as his new home, Patrick Piuze has earned a reputation around Chablis for his encyclopedic knowledge of Burgundy "climats" and a meticulous, yet hands-off, approach to winemaking. His gorgeous Chardonnay wines attest to his unique signature style. These are fresh, mineral and complex wines that shine brightest when paired with a delicious meal.
Patrick Piuze | A Quebecois Who Made Burgundy His Home
Born in Quebec, Canada, Patrick Piuze first became interested in wine making at the age of 18, after a chance meeting with Marc Chapoutier. Newly inspired and with a strong determination to learn as much about wine as possible, Piuze decided to travel the world. He honed his skills at wineries in Australia, South Africa and Israel before returning to Montreal to open a wine bar named Le Pinot Noir. For two years, Piuze immersed himself in the customer end of the wine business, learning more through wine tastings and daily interactions with wine lovers. Eventually, however, he felt a longing for lush green vine rows and the quiet intimacy of the wine cellar.
In summer 2000, Patrick Piuze moved to Burgundy, France for the harvest season in the Puligny-Montrachet vineyard of Olivier Leflaive. Piuze stayed on as winemaker at Olivier Leflaive for 4 years, developing his winemaking savoir-faire, while producing the Chablis of the great estate. He then worked at La Maison Verget with Jean-Marie Guffens, where he acquired a new passion for the Burgundian terroir. By this time, the Quebecois winemaker was developing quite a reputation for himself, a reputation that led him to be hired as cellar master at the prestigious Jean-Marc Brocard in Chablis. Having learned from the best, and ready to put his all of this valuable experience to work, Patrick Piuze made the decision to go off on his on and establish his own winery.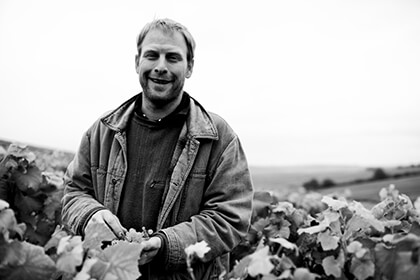 The Patrick Piuze winery was founded on July 1st, 2008. From the outset, Piuze made the choice to work only with vines planted in the original, historic Chablis appellation (which has expanded over time to over 6 times its original size). A true people-person, Piuze relies on the great relationships forged with wine growers during his time spent in Burgundy. Through this network of trust-based long-term partnerships, he manages to source grapes from some of the top sites in Chablis, including 11 Premier Cru and 6 Grand Cru vineyards. Today Patrick Piuze produces roughly 110,000 bottles per year, a myriad of the best terroirs of Chablis expressed in the glass.
Patrick Piuze | Winemaker, Not Wine Grower
Rather than owning his own vineyards, Piuze prefers to serve as a counsellor for Chablis wine growers, and to source his grapes from some of the best plots around the appellation. He works only with growers who share his profound respect for terroir, replacing chemical fertilizers, herbicides and pesticides with more natural treatments. For each of the plots with which he works, Piuze determines the harvest date, usually picking slightly earlier than the rest of the appellation as a way to favor acidity and minerality in his Chardonnay grapes over alcohol potential. While most Chablis vineyards today are harvested by machines, the fruit used by Piuze is all manually harvested in order to preserve the integrality of the fruit.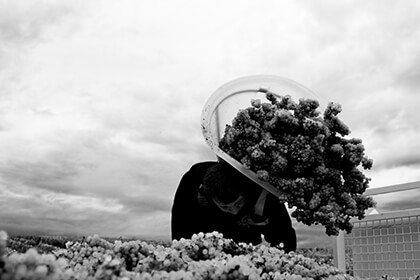 And while most Chablis wineries use pneumatic presses on their fruit upon arrival to the winery, Patrick Piuze uses a vertical press, pressing the Chardonnay grapes very slowly for a period between five to six hours. Once they are settled, the wines are added directly into stainless steel tanks (in the case of the village level wines) or barrels (in the case of the Premier Cru and Grand Cru wines) for fermentation and aging. Only naturally-occurring, native yeasts are used to produce these wines by means of a spontaneous fermentation. All of the wines go through malolactic fermentation naturally and the overall fermentation period can last between a few weeks and a few months. Interestingly, Patrick Piuze does not use any kind of temperature control on his wines, allowing the temperature to rise naturally, which leads to a dry, fresh quality in the finished wines.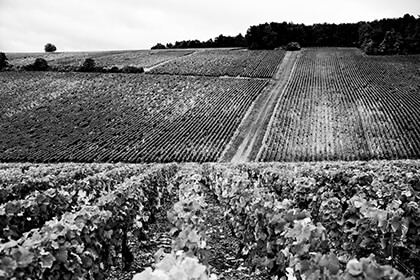 Piuze is very particular in the choice of barrels for fermenting and aging his Premier and Grand Cru wines, selecting only barrels previously used in high-acid vintages. The reason behind this is that in warmer vintages, the wines can reveal certain tropical notes, which they can pass to the oak in which they age, and this same oak can then affect its new fill wine. Piuze prefers barrels that have been used for several previous vintages, which can add structure to his wines without adding woody aromas. No batonnage is carried out on his wines. Villages wines are bottled in the spring, while the Premier Cru and Grand Cru wines are bottled in July after the vintage. Patrick Piuze wines are rarely filtered or cold stabilized, except for the occasional very gentle clay filtration.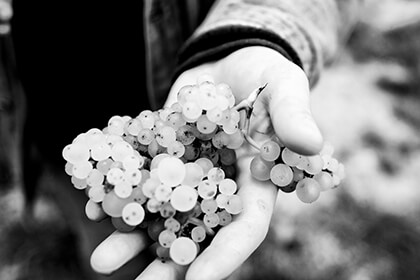 The Hand-Crafted Chablis Wines of Patrick Piuze
Currently, Patrick Piuze produces 18 different Burgundy white wines, from Petit Chablis to Chablis Grand Cru appellation levels. Unlike many other Burgundy wine producers who blend a single cuvée from a mix of various villages sites, Patrick Piuze is on a mission to showcase the great potential of Burgundy villages wines through a series of six different village bottlings from six different towns in his "Terroir" series. The Chablis Village "Terroir de la Chapelle," for example, is produced from a beautiful plot situated on a plateau on the left bank of the Serein River, from vines planted in 1974. This pure Chardonnay wine retains an incredible freshness due to the east and west orientation of the vineyard.
His encyclopedic knowledge of Burgundy climats has also allowed Patrick Piuze to select some of the very best Premier Cru plots, such as "Les Sechets" from which he makes a highly acclaimed wine with remarkable depth and textural richness. His Grand Cru wines are some of the best wines of Chablis, like the prestigious top site Les Preuses Grand Cru, where 35 year old vines grow in Kimmeridgian clay and limestone and produce a Burgundy white with haunting complexity.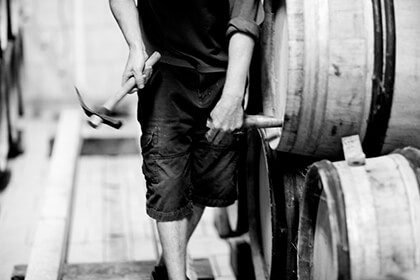 Serve the Burgundies of Patrick Piuze slightly chilled at around 50°F for the Villages wines and between 50 and 55°F for the Premier and Grand Crus. While the former are ready to be enjoyed quite early in their youth, the latter (matured in oak) can age in the bottle for several years to come. Patrick Piuze wines are relatively low in alcohol, with a higher focus on freshness, acidity and minerality. These qualities make them the perfect pairing with a wide range of light and savory springtime dishes, such as a roasted spring chicken, grilled shrimp brochettes or an asparagus and leek quiche.