Screaming Eagle: A Rise to Fame
It all began with the acquisition of a few choice vineyard plots by local real estate agent Jean Phillips in 1986. At the beginning, Phillips sold the majority of the fruit produced on the plot to neighboring Napa wineries, keeping only a small portion with which to experiment. Curious to see whether her homemade wines had what it took to be successful, she decided to take a sample to the then reigning king of Napa Valley, Robert Mondavi. It is said that her rich, dark cassis-scented Cabernet, produced in a stone barn on the site, won Mondavi's heart. He encouraged Phillips to quit her day-job to focus on winemaking full time.
In time for the debut vintage of 1992, Phillips had replanted the property with Cabernet Sauvignon, Cabernet Franc and Merlot. She had also hired an emerging winemaker by the name of Heidi Peterson Barrett, wife of Bo Barrett from Chateau Montelena, to help her produce this first vintage. The two women worked side-by-side in the same stone barn, blissfully unaware of the incredible fame that this vintage would one day achieve.
In 1995, when Robert Parker awarded the 1992 vintage a near-perfect store of 99 points, the Screaming Eagle truly soared, becoming one of the most sought-after reference wines in the United States. And with an annual production of only 225 cases, it was not easy to find. Phillips and Barrett produced 14 more vintages before the 54-acre Oakland estate was sold, at the height of its success, to Stanley Kroenke and Charles Banks for a rumored price of $30 million.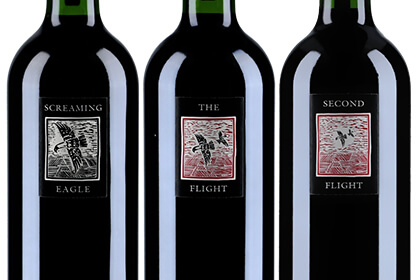 Kroenke and Banks hired winemaker Andy Erickson to help in the transition. Together, they replanted around 70% of the original vines, bringing the property to a total of 52 acres of mostly Cabernet Sauvignon and significantly reducing Cabernet Franc and Merlot plantings. In 2009, Kroenke and Banks dissolved their partnership, leaving Stan Kroenke fully in charge of the estate, while Banks formed a wine investment firm called Terroir Capital. Erickson stayed on as winemaker for 5 years before departing to focus on his own successful label, Favia.
Current Screaming Eagle winemaker Nick Gislason joined the team in 2010 at the age of 26 years old, fresh out of UC Davis. Initially assistant winemaker to Andy Erickson, who stayed on as a consultant, Gislason became the legendary estate's sole winemaker in 2011. Today, Gislason focuses on the production of the winery's namesake first wine, Screaming Eagle, centered around the vineyard's impeccable Cabernet Sauvignon, and world-renowned for its notes of blackcurrant and cassis fruit, dark chocolate, plum and liquid smoke. This legendary cuvee has been awarded a perfect score of 100 points by Wine Advocate for the 1997, 2007, 2010 and 2012.
Screaming Eagle debuted its second wine, Second Flight, with the 2012 vintage. The wine's name was changed to The Flight with the 2015 vintage. Here the base variety is Merlot, offering a gorgeous delicacy, and intense aromas of red fruits, crushed flowers and spice. The 2010 vintage of Second Flight achieved an impressive 96 points in Wine Advocate, making one of the highest-rated second wines reviewed by Robert Parker.
Screaming Eagle: A Winery Shrouded in Mystery, upon an Excellent Terroir
Little is known about either the viticultural or winemaking practices that give rise to Screaming Eagle, the unmistakable king of Californian cult wines. Some secrets are meant to be kept, after all.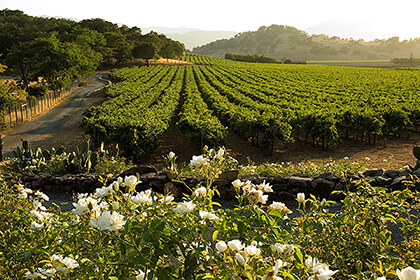 What we do know, is that the Screaming Eagle Cabernet Sauvignon vineyard enjoys ideal sun exposure on west-facing slopes east of the Napa River. Here, temperatures are high enough to perfectly ripen the Cabernet. Nevertheless, the afternoon breezes blowing north from San Pablo Bay moderate the climate. The vines stretch their roots into a mixture of gravelly and clay loam soils as well as igneous rocks.
In total, the vineyard covers roughly 57 acres, planted with vines of Cabernet Sauvignon, Merlot and Cabernet Franc. The estate also grows a small amount of Sauvignon Blanc, which goes into their incredibly rare and hard-to-find single-varietal Screaming Eagle Sauvignon Blanc white wine. The annual production of Screaming Eagles today is estimated to be around 500 cases and the distribution is strictly limited to the estate's exclusive mailing list, as well as trusted wine merchants.
The World-Renowned Wines of Screaming Eagle
The original cult California wine, Screaming Eagle has become famous for its Cabernet Sauvignon dominant blend, which reveals plush black fruits, blackcurrant liqueur, acacia, licorice, a graphite minerality and a perfectly integrated touch of oak on the nose. On the palate, this wine tends to be extremely full-bodied and generous, with a voluptuous texture and a long, lingering finish.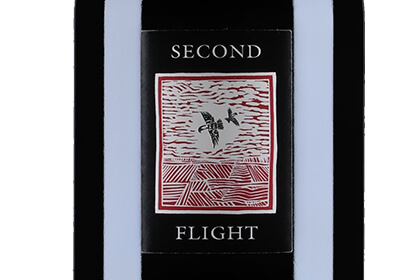 The Screaming Eagle Second Flight (now called The Flight) is one of the world's most sought-after second wines, presenting a very different style than its brother but one marked by the same winemaking excellence. The Second Flight 2014, for example, is composed of 57% Merlot and 43% Cabernet Sauvignon, offering gorgeous blueberry jam, cassis and blackberry pie filling aromas, along with almost Mediterranean nuances of garrigue, black truffles and underbrush. On the palate, this wine is incredibly fresh with very firm and fine tannins, which will allow this wine to age in the wine cellar for decades to come.