The History of Camille Giroud
Domaine Camille Giroud dates back to 1865, when a Swiss man by the name of Camille Giroud married Miss Deschamps, the daughter of a Burgundy wine merchant, and took over the family business. The firm, originally named Giroud Deschamps, was renamed Maison Camille Giroud in 1903, when the company set its official headquarters on Avenue de la Gare in Beaune. In the decades that followed, the company established itself as a very selective buyer of only the most age-worthy musts and finished wines of the region, which the team would then age in the underground cellars and commercialize. In the 1950's, Camille's son Lucien Giroud took over the family business, inheriting his father's discerning palate for age-worthy wines.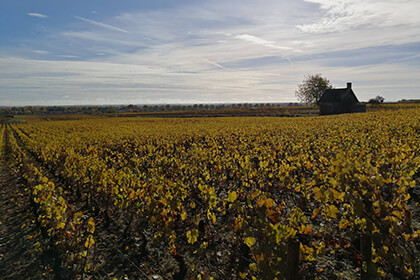 By this time, great changes were underway in the wine regions of Burgundy. Winegrowers began cultivating their own grapes, producing their own wines and selling these products on their own, effectively cutting out the wine merchant. During this tumultuous time, Camille Giroud remained dedicated to its core values, continuing to care for the wines aging in their cellar. Nevertheless, the company entered a period of financial dormancy. In 1967, their stock outgrew the cellars and the company moved to a set of 19th century buildings, including a much larger cellar, on Rue Pierre Joigneaud.
Following the death of Lucien Giroud in 1989, his sons Bernard and Francois Giroud took over the company and began making vast changes to save their legacy from financial ruin. Rather than focusing only on musts and finished wines, they began purchasing grapes to vinify themselves. In 1993, they purchased their very first vineyard plot, in the Premier Cru Aux Cras of Beaune. Two years later, they purchased two more plots in the Premier Cru Les Cras and Bourgogne Hautes-Cotes de Beaune Au Cretot. However, by 2000, the two brothers decided to sell the company, entrusting their US importer Becky Wasserman with the sale.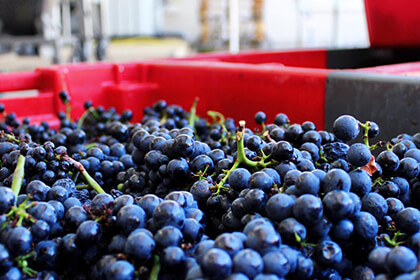 In 2001, Maison Camille Giroud entered a new chapter of its history, when it was purchased by an American consortium led by a banker named Joe Wender and a winery owner Ann Colgin. They named Becky Wasseman as Manager and hired 23-year-old David Croix as oenologist. David Croix would eventually become Manager of the Maison. Between 2001 and 2007, the estate underwent several large-scale changes, including the construction of a new vat house, complete with a sorting table, destemmer, stainless steel vats and pneumatic press. The company's contracts with vine growers was revised and the choice of appellations reconsidered. This grand project was put in place with the aim of producing current-vintage Burgundy with a modern, quality-oriented style to offer along with its old vintage, traditional Burgundy bottles.
Today, under the direction of manager Carel Voorhuis, Domaine Camille Giroud produces pure, terroir-driven Burgundy wines. The company continues to sell its old vintages, particularly at auctions such as the very successful 2002 auction in New York City and the Hong Kong auction in 2015.
Winemaking at Camille Giroud
Most of the wines produced by Camille Giroud are made from grapes sourced from winegrowers in various top Burgundy climats, including Corton, Chambertin, Clos de Vougeot and Echezeaux. The company also has roughly 1.13 hectares (2.79 acres) of its own vineyard land in the Beaune area of Burgundy, France, upon which the team cultivates the flagship grape varieties of Burgundy: mostly Pinot Noir and some Chardonnay.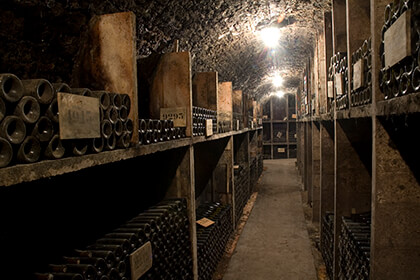 Under new ownership, Camille Giroud has restructured its winery with the aim to make wines in a more modern, terroir-driven style. The winery was outfitted with a wooden basket press and open wooden fermentation vats. Old casks were also replaced with more modern barrels. The fruit is completely destemmed before alcoholic fermentation, which is carried out using indigenous yeasts only. The wines are aged with only around 10-20% new oak and the racking is kept to a minimum. Most of the wines of Camille Giroud are bottled unfined and unfiltered.
The Pure, Terroir-Driven Wines of Camille Giroud
While they continue to sell the traditional, high-extraction wines of older vintages, Camille Giroud also produces newer vintages that are refreshingly supple and approachable in style.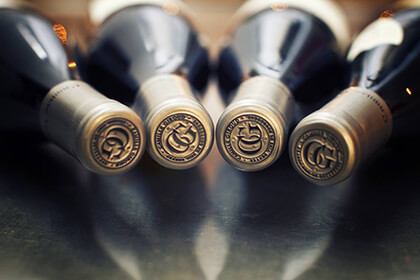 Their most approachable entry-level Bourgogne Rouge offers a mouthful of delicious black cherries, touches of spice and anise on the finish. This is a fantastic option for your next aperitif, to pair with charcuterie and cheese. Meanwhile, the Camille Giroud Volnay Village reveals a nose full of soft red fruit, chalk and dashes of white pepper, making it an ideal pairing with a mushroom and speck pizza.
Their Pommard Village is made from Pinot Noir vines aged 35 years on average and planted in limestone soils, producing a beautifully fresh wines with bright red fruit and a refreshing minerality. Their Savigny-les-Beaune Premier Cru "Aux Clous" comes from vines aged 40 years and planted in very rocky, well-draining clay-limestone soils. This is a complex and layered wine with aromas of juicy red fruit, white pepper and undergrowth. This will be the ideal pairing with earthy dishes, like a truffle risotto.