Known around a region for their curiosity, passion and enthusiasm, the Bereche brothers have chosen to do things their way: a strict parcel-by-parcel vinification and cork closures rather than the crown caps for the prise de mousse process. The result is a fabulous portfolio of vintage and non-vintage grower champagnes extolling the beauty of the terroirs from whence they came.
The Story of Bereche et Fils Champagne
The Bereche et Fils Champagne House was founded back in 1847 by Leon and Albert Bereche. At this time, the estate comprised only 2.5 hectares of vineyard land in the Ludes commune of Champagne. As was the case for most small growers back then, the grapes harvested by the family were mostly sold to larger producers of Champagne. Starting in the 1950's, the family began gradually expanding the property, acquiring property in the Vallée de la Marne. And in the 1970's, the family began producing their own wines at the estate.
But it wasn't until the fifth generation of the Bereche family that this Champagne house reached the international fame it enjoys today. Raphael Bereche inherited the family estate in 2004 and was joined by his brother Vincent Bereche in 2008. Representing the 5th generation of the Bereche family, Raphael and Vincent have worked together, acquiring small plots in Trepail on the eastern slope of the Montagne de Reims and a small Grand Cru plot in Mailly in 2012, to expand the estate to its current 10 hectares (25 acres).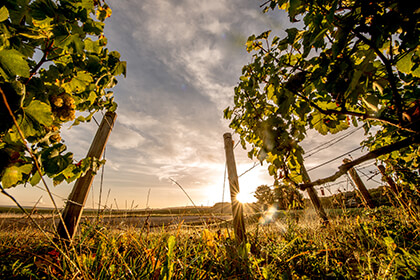 Having learned about viticulture and winemaking from their father Jean-Pierre Bereche, Raphael and Vincent Bereche have also converted the entire estate to organic farming, even adopting some biodynamic practices out in the vineyards. Truly putting the "fils" in Bereche et Fils, the brothers have come to be known as two of the most curious, passionate and talented vignerons of the Champagne region.
The Bereche et Fils Terroir
Today the Bereche et Fils vineyard measures roughly 10 hectares (or 25 acres), situated around Ludes and Ormes in the Montagne de Reims area, as well as the Vallée de la Marne. This land is divided into roughly 21 distinct plots, each one with its unique terroir, planted with roughly equal amounts of Chardonnay, Pinot Noir and Pinot Meunier. These small parcels are each cultivate as separate and equal entities, then vinified and aged separately to create a dazzling range of micro-cuvées, each of which offers an original expression of terroir, vintage and grape variety in the glass.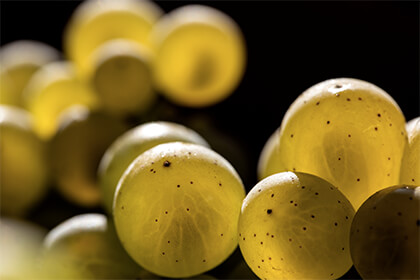 Among the first Champagne Houses to become certified for High Environmental Quality (Level 3), Champagne Bereche et Fils is known for its naturalistic approach to both viticulture and winemaking. The soil is fertilized organically and the vines treated naturally without chemical herbicides, insecticides or pesticides. In fact, the estate has one of the lowest treatment frequency indexes in Champagne, since treatment is based on the individual needs of each vine instead of being applied systematically. In fact, the Bereche et Fils approach is quite sustainable, hinging on the idea of building natural disease tolerance in the vines, so that they can fight off pests by themselves without human intervention. The vineyard is also planted with beneficial cover crops, which helps maintain the biodiversity of the soil.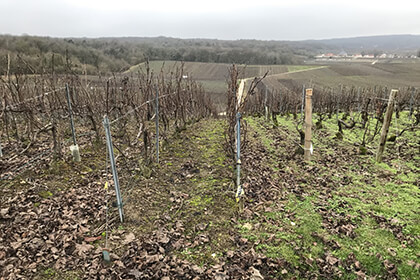 This individualized attention to each plot and each vine within it is made possible by the team of 10 full-time employees dedicated to viticulture at Bereche et Fils, quite an impressive number considering the vineyard spans only around 10 hectares.
Winemaking at Bereche et Fils
Following a strictly manual harvest, the grapes are delicately pressed. The fermentation takes place slowly using exclusively native yeast, with roughly 80% of the fruit fermented in French oak barrels that have been purchased new, washed with the juice of a Chardonnay press and left to stand for a year until neutral. The rest of the fruit is vinified in small vats. Malolactic fermentation is avoided on all cuvées except the Reserve.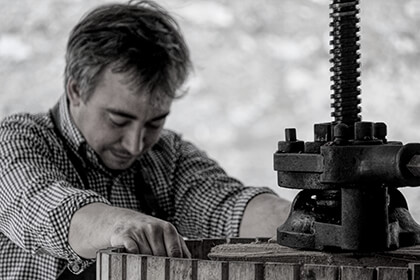 One particularity of Bereche et Fils is that at their cellar, secondary fermentation takes place in bottles sealed with cork closures rather than the crown caps, which are more commonly used in Champagne. These cork closures, held tightly in place by traditional agrafe, allow for an exchange of a microscopic amount of oxygen, which means the wines continue to age while undergoing the prise de mousse. This process can last anywhere from 3 to 8 years, to encouraging the maximum expression of terroir. The wine is then disgorged by hand and dosed depending on the characteristics of each particular wine (usually with quite a low dosage). The champagne is bottled without filtration.
The Iconic Grower Champagnes of Bereche et Fils
Altogether, the Bereche et Fils Champagne House produces roughly 85,000 bottles per year. Their portfolio includes a wide range of non-vintage and vintage grower champagnes, in the Extra Brut, Brut, Rosé, Blanc de Blancs and Blanc de Noirs styles.
While most of their cuvées are single-parcel expressions, the Bereche et Fils NV Brut Réserve is produced from a blend of grapes (aged 40 years on average) from different terroirs: 35% from Ludes, 30% Ormes, 25% from Mareuil-le-Port and 10% Trepail. Made up of roughly equal portions of Chardonnay, Pinot Noir and Pinot Meunier, this non-vintage champagne includes roughly 35% reserve wines blended with 65% wines from the base vintage. A combination of fruit across all major Bereche et Fils terroirs, the Brut Reserve achieves perfect harmony, offering a great taste of the estate as a whole. With its honeyed overtone and spicy, nutty palate of poached pears and lemon tarte, this champagne will pair beautifully to rich seafood dishes, like crab cakes, poached salmon or a buttery lobster roll.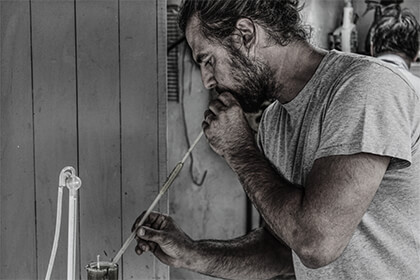 The Bereche et Fils portfolio continues with a Blanc de Blancs from ancient vines in Ludes ("Les Beaux Regards"), a 100% Pinot Meunier Blanc de Noirs from Le Port a Binson in the Vallee de la Marne ("Rive Gauche" meaning "Left Bank"), a rosé from a single terroir in the village of Ormes ("Campania Remensis") and a single-village vintage champagne produced from 50% Chardonnay and 50% Pinot Noir called "Le Cran".
The Bereche et Fils "Le Cran" comes from the particularly chalky soils on the mid-slope of a premier cru (even chalkier than the base of some grand cru plots). This champagne is incredibly intense and rich though never heavy, revealing on the nose aromas of pear, apricot and blood orange, along with a beautiful stony minerality, a honeyed touch and biscuit notes. A gorgeous, soft mousse and fine bead of effervescence lead to a finish of spectacular finesse. Pair this full-bodied and refined vintage champagne with a succulent pork chop, salmon or crab dishes.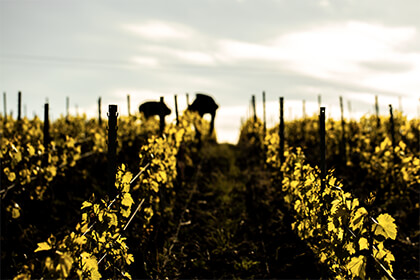 It is also worth mentioning that Bereche et Fils produces a 30-year-old solera champagne named "Reflet d'Antan" from one-third each Pinot Noir, Pinot Meunier and Chardonnay. This cuvée is produced from wine drawn off a solera of 600-liter barrels which was first begun in 1985 by Jean-Pierre Bereche.