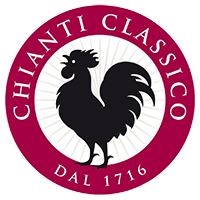 Chianti Classico, celebrating 300 years

Created in 1716 by Cosimo III de Medici, Grand Duke of Tuscany, the prestigious appellation of Chianti Classico is celebrating its 300th birthday!
The wines produced in Chianti Classico are like landscapes of Tuscany to which it belongs: singular and spectacular. The Sangiovese grape, the veritable soul of region, rules over these terroirs. It particularly dominates in the Chianti Classico DOCG, where a minimum of 80% of this noble varietal is required in the final blend.

Do not wait any longer to discover our selection of Chianti Classico, ultimate expressions of this wonderful Tuscan appellation...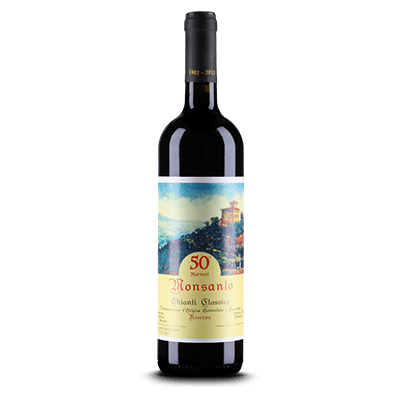 Castello di Monsanto
Riserva 2014,

Chianti Classico
---
"The 2014 Castello di Monsanto Chianti Classico Riserva is a dark and thickly concentrated expression in terms of appearance. Its texture is soft and luscious. The blend is 90% Sangiovese with smaller parts Canaiolo and Colorino. Like many other wines from this vintage, the mouthfeel is leaner and more compact than usual." Wine Avocate - Parker
Discover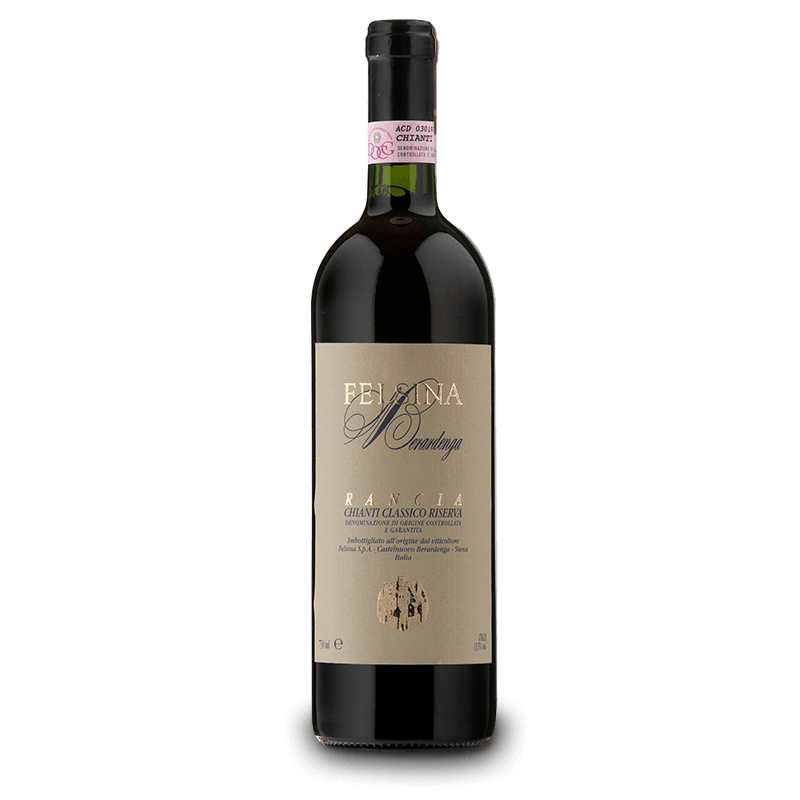 Felsina
Rancia Riserva 2013,

Chianti Classico
---
The 2013 Chianti Classico Riserva Rancia does not reveal itself immediately or in any obvious way. Instead, it doses out its intensity in careful measurements. The whole performance is seductive to say the least. That slow momentum leads to dark cherry with spice, grilled herb, wet earth and dried rose. Felsina's Riserva Rancia is a very elegant wine, both on the nose and in the mouth.
Discover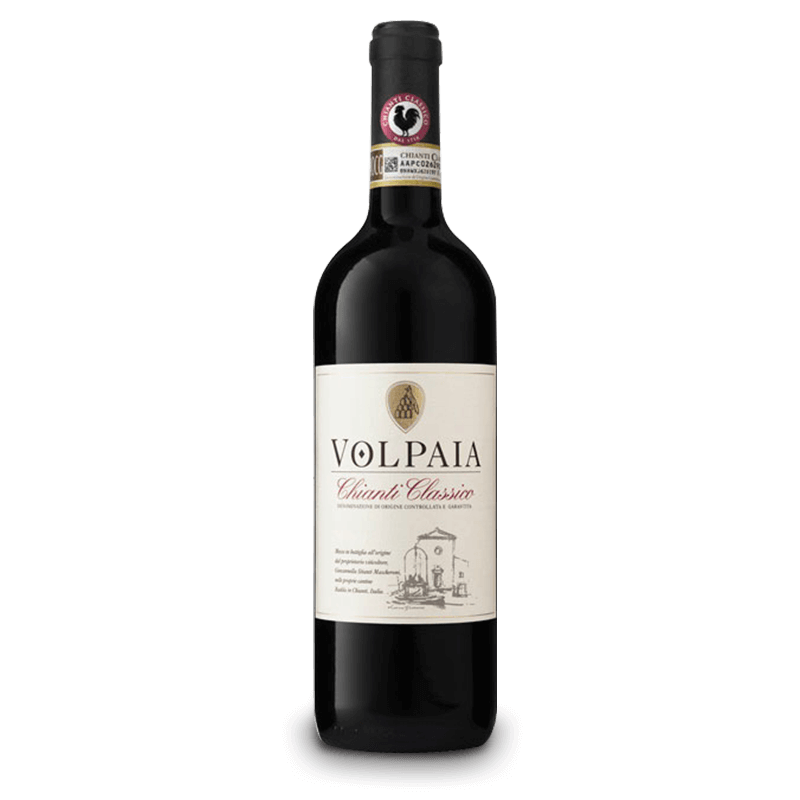 Volpaia

Chianti Classico 2015
---
"The 2015 Castello di Volpaia Chianti Classico is an easy and accessible red wine with good quality fruit. Sangiovese in this harvest delivers layers of plumpness and ripeness and you definitely get both those things here. The Tuscan grape is blended with 10% Merlot. That generous delivery translates to the mouthfeel where the wine offers sweet berry flavors and a piquant touch of wild spice." Wine Avocate - Parker
Discover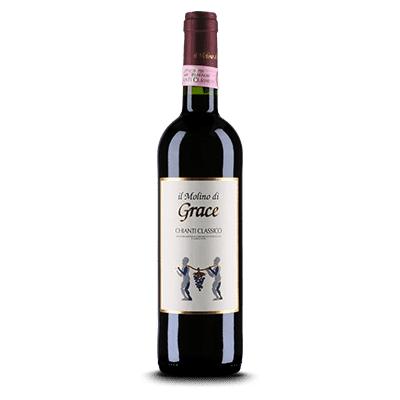 Il Molino di Grace

Chianti Classico 2013
---
The Il Molino di Grace Chianti Classico 2013 is a single-varietal Sangiovese wine produced in the Chianti Classico DOCG of Tuscany. Since the vintage of 2008, Il Molino di Grace has converted fully to organic agriculture, with the aim to produce pure Sangiovese wines with truly reflect the Tuscan terroir. A medium-bodied wine with supple tannins, the Il Molino di Grace Chianti Classico 2013 is quite lively and easy-drinking.
Discover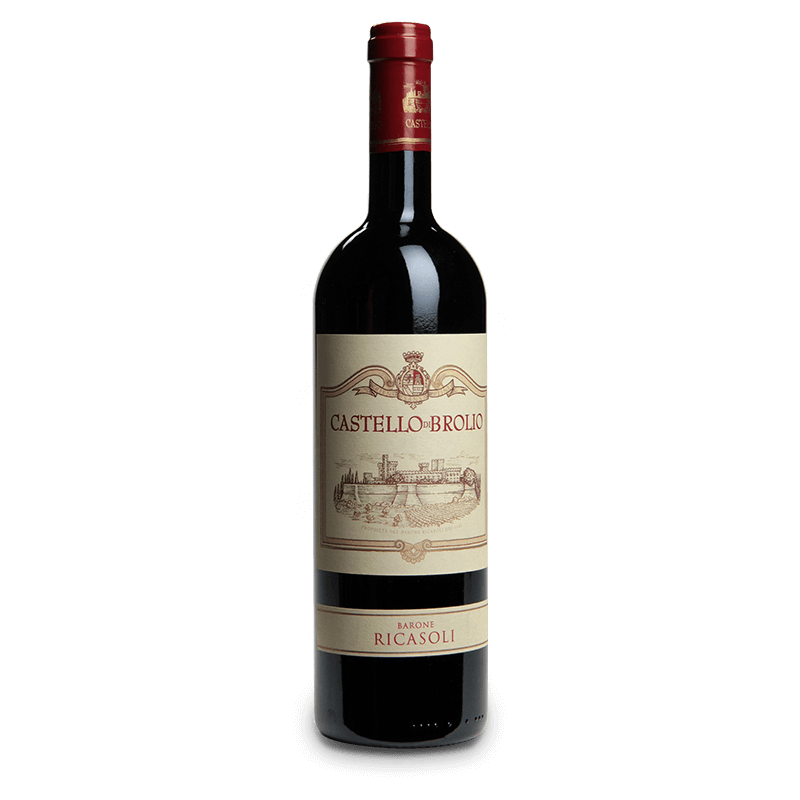 Barone Ricasoli
Castello di Brolio 2010,

Chianti Classico
---
"Barone Ricasoli's flagship wine, the 2010 Chianti Classico Castello di Brolio flaunts its pedigree and beauty right from the start. The bouquet is balanced and intense with a charming mixture of bright berry fruit and oak-driven tones of spice and tobacco. The fabric of the wine is firm, fresh and perfectly streamlined. Menthol highlights and grilled herbs are fitting endnotes. The best part is that this wine never strays far from tradition. Anticipated maturity: 2015-2025." Wine Advocate - Parker
Discover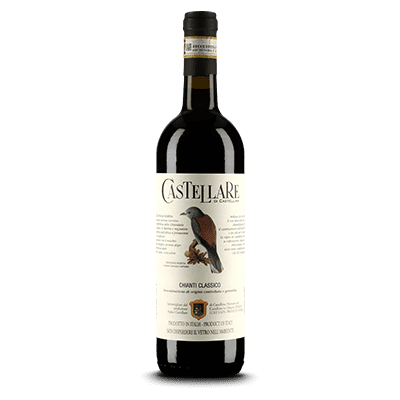 Castellare di Castellina

Chianti Classico 2016
---
Located in the Chianti Classico commune of Castellina, the Castellare Di Castellina 2016 has a very unique style as a Tuscan classic. A bright ruby red in color, this Chianti Classico shows well-integrated aromas of tart red cherries, tobacco, sunbaked earth, and a hint of cedar spice. On the palate, firm structure and refreshing acidity make it a very versatile food wine.
Discover