And while much of its popularity and fame is credited to the easy-drinking pink blush rosé White Zinfandel, this grape expresses itself to the fullest through its dry red expressions: the single-vineyard, single-varietal Zin made from centenarian old vines of Lodi or Amador County. These are robust red wines with deeply comforting, plush aromas of black cherries, black plums, brambly berry fruit and cranberry jam, with hints of black pepper, sweet tobacco, smoke and exotic spices. They warm the soul and embolden the spirit, pairing beautifully with smoky and spicy dishes, like baby-back ribs in BBQ sauce, a Dhansak chicken curry or Moroccan lamb tagine with prunes and almonds.
The Fascinating History of Zinfandel
Zinfandel (affectionately nicknamed "Zin" in the USA) is today grown in more than 10% of California vineyards and represents some of the state's oldest plantings. It is considered by many the iconic American wine grape variety or "America's vine and wine." It was only a few decades ago that it was discovered that this grape variety actually has a much older history, with ancient origins in Croatia. In 1967, a University of California Davis professor by the name of Austin Goheen visited Italy and remarked on how much the wines from the Apulia (Puglia) region made from the Primitivo grape reminded him of the Zinfandel of California.
Goheen's observation led to decades of research on the grape. DNA analysis conducted by Caroline Meredith at UCD between 1993 and 2002 (the so-called "Zinquest") confirmed Zinfandel grapes and Primitivo grapes to be clones of the same variety. By that time, it was known that Primitivo (coming from the Latin word "primativus" for "early one") originated from an early-ripening clone of a Croatian grape variety, which was later discovered to be none other than Crljenak Kastelanski. This variety, also known as Tribidrag, was also believed to be the ancestor of the Plavac Mali, flagship grape of Croatia. Little by little, the story of Zinfandel, Primitivo and Crljenak Kastelanski came together. The story was eventually published by the University of California press.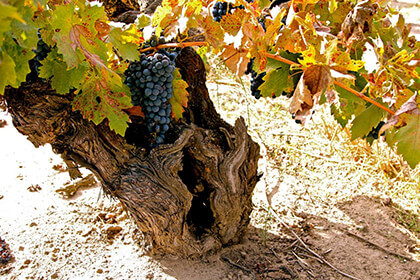 Zinfandel is believed to have arrived from Europe to the United States through an Imperial Nursery in Vienna, Austria, which obtained these grapes from the Dalmatian territories (now Croatia, then Hungary) of the Habsburg Monarchy. In the US, these grapes were first received by horticulturist George Gibbs on Long Island in New York between 1820 and 1829. It was sold as "Zenfendal" in Boston from the 1830's onward. During the California Gold Rush in the 1850's, nurserymen like William Robert Prince from the East Coast took the grape with them to California. Shortly after its arrival in California, Zinfandel boomed and by the late 19th century, it was the most planted variety in the state. While many of these historic planting were ripped out during Prohibition (1920-1933), some of them survived as cherished old Zinfandel vines today.
Following Prohibition, most of California's productive vineyards were located in the Central Valley, not the optimal terroir for Zinfandel, which gradually sank into obscurity. In wasn't until the 1970's that the grape was rediscovered. In 1972, Bob Trinchero of Sutter Home Winery created a dry blush rosé wine from Zinfandel using the saignee method and sold it under the name White Zinfandel. An accidental stuck fermentation produced a sugary wine, which Trinchero decided to sell as such, and this medium sweet White Zinfandel became immensely successful.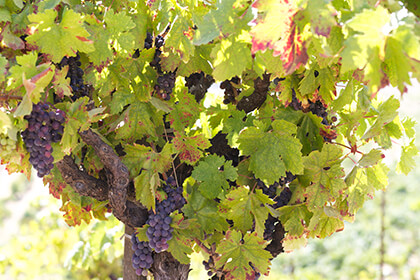 In fact, White Zinfandel blush wine produced in California's Central Valley still represents 10% of US wine sales by volume. Although wine critics do not consider White Zinfandel to be a wine of quality or interest, it was the success of this blush wine that saved the old vines of Zinfandel from being replanted.
By the end of the 20th century, dry red Zinfandel wines came back in style and producers began adopting a more qualitative approach to this grape. Today, Zinfandel produces some of the most elegant, complex and unique wines of California, especially in its single-vineyard, old vine expressions.
Where in California is Zinfandel Produced?
Today, Zinfandel is considered one of the flagship grapes of California and is responsible for 43,210 acres of vineyards. While many Californian regions grow this grape primarily for jug wines or blends, several regions have been identified as producing exceptional single-varietal Zinfandel wines, each with their own unique style. These areas, known for high-quality Zinfandel, include San Joaquin County, Amador County, the Sierra Foothills and many more AVAs. They have contributed greatly to the Zinfandel Heritage Vineyard Project, which is a collection of very famous and rare old Zinfandel wine cuttings from around California.
Lodi and the Sierra Foothills are both home to some of the oldest Zinfandel wines in the state, some of which are over 100 years old and command a high price. Zinfandel wines from Lodi tend to be juicy and approachable in style. Zinfandel from Sierra Foothills are some of the most complex, with ripe black fruit and pepper aromas. While best known for its Bordeaux varietals like Cabernet Sauvignon, Napa Valley also produces Zinfandel wines. The Zinfandel of Napa Valley reveals intense flavors of red berries, cedar and vanilla. The Zinfandel of Paso Robles in San Luis Obispo on the Central Coast is known for a soft and round style of Zinfandel, while Zinfandel from Amador Country tends to be full-bodied, high-alcohol California Zinfandel with jammy and brambly berry fruit flavors.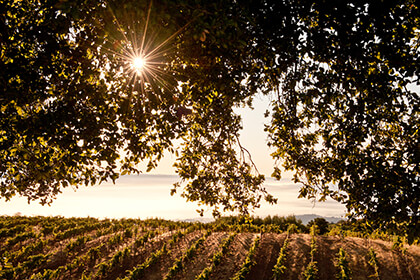 In the Santa Cruz Mountains AVA of Santa Clara Valley, only around 9 acres are dedicated to Zinfandel, but these vineyards produce wines with remarkable complexity and depth. In Sonoma County, where Pinot Noir usually reigns supreme, the Dry Creek Valley AVA stands out for Zinfandel of Sonoma County production. The Zinfandel of Dry Creek Valley tend to be juicy and bright wines, which can be quite spicy. Finally, the winemakers of Russian River Valley produce old vine Zinfandel wines with a particularly spicy profile.
Today, Zinfandel is also grown in Oregon and around the world, including regions in South Africa, Australia
The Zinfandel Grape and its Signature Aromas
Zinfandel is a red wine grape with a very dark, almost black color and thin skins. The grapes grow in exceptionally large and tight bunches, making them prone to rot. The grapes ripen very early in the season and produce must with a relatively high sugar content. This grape performs best in climates that are warm but not too hot, as very high temperatures at the end of the summer can cause the grapes to shrivel. In fact, the Zinfandel variety is known for its uneven ripening, with a single bunch potentially containing green grapes, raisin-like grapes and everything in between. While some producers vinify these grapes together, others hand-harvest the bunches (or even the individual berries) in multiple passes over the course of several weeks. The labor involved in the latter technique contributes to the high cost of high quality Zinfandel wines.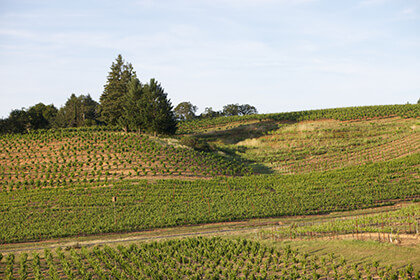 Zinfandel wine is a full-bodied, robust red wine with intense aromas of jammy or brambly black fruit (blackberries, black cherries and plums), blue fruit (blueberries) and red fruit (cranberries and small red berries). Typically, Zinfandel grown in cooler climates express more red berry flavors, while warmer climate expressions will show more spicy black fruit on the nose. The fruit-forward profile is complemented by herbaceous, smoky and exotic spice qualities (licorice, star anise, cinnamon, black pepper and sweet tobacco).
On the palate, Zinfandel wines tend to be medium bodied to full bodied, with medium to medium high acidity and medium to medium high tannins. Dry red Zinfandel wines can be quite high in alcohol (14+% abv), leaving an impression of sweetness on the palate. White Zinfandel wines tend to be off-dry or fairly sweet.
Zinfandel Food Pairings: Zinfandel with Food
A big bold red wine with brambly, jammy fruit and spice flavors, Zinfandel pairs well with equally robust and flavorful dishes. We recommend dishes with sweet curry spices, like a Moroccan lamb tagine, or richly flavored barbecue dishes like pork ribs slathered in a sweet and smoky sauce. Zinfandel wines will also go nicely with pulled pork, a BBQ cheeseburger or even hickory wood smoked or blackened salmon.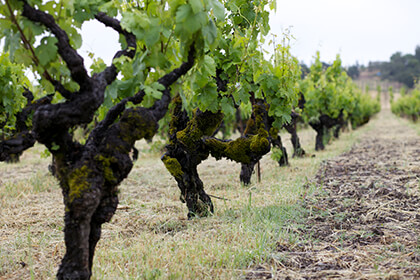 Grilled or smoked eggplant and smoky baked beans and rice are classic vegetarian pairings. When it comes to cheese, choose a bold flavor profile: a sharp cheddar or smoked gouda, for example.