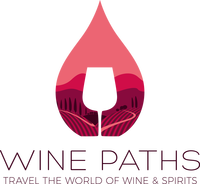 Wine Paths, Millesima's valued partner and provider of unforgettable wine tourism experiences
Offering a wide array of experiences in more than 90 internationally renowned wine regions (including 13 different countries), Wine Paths is the first digital platform to help you plan your wine tourism activities or design a personalized wine trip for you with the help of a local expert in luxury wine tourism.
From the USA to Bordeaux, via Argentina, South Africa or Australia, plan your stay in the partner estates and participate in activities available exclusively for Wine Paths members: sports, helicopter tours, tasting courses etc. All participating partners are fluent in English!
Two ways to plan your adventure
Choose from among more than 300 members (hotels, restaurants, wine estates) by browsing their comprehensive profiles. Contact them directly and have your answer in less than 48h. Or, sit back and let an expert create your personalized luxury wine trip, perfectly suited to your preferences. With over 300 members around the globe, Wine Paths guarantees a premium service, promising the very best that wine tourism has to offer.