Roses 2015 : Stars of the Summer
---
Rose is probably the most delicate wine to produce. The Rose color is achieved by the duration of skin contact, temperature and maceration. It is in this process that lies the secret of its color, aromas and elegance.

Here is our selection of Rose 2015, irresistible and essential for the summer of 2016.
Discover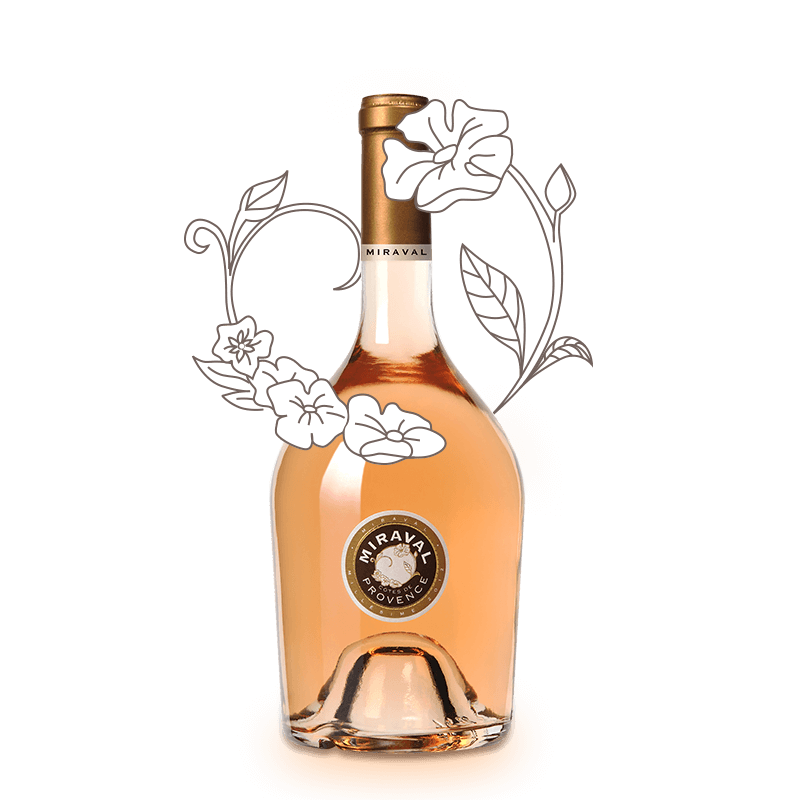 Miraval
Miraval 2015,

Côtes de Provence
---
The 2015 Miraval is a traditional blend of Cinsault, Grenache, Syrah and a touch of Rolle. Harvested from the Chateau's best parcels, Muriers, Longue, and Romarin, this soft pink rosé displays hints of golden undertones with aromas of citrus, red fruits and white flowers. It has a refreshing mineral-driven palate, balanced and elegant offering freshness throughout the long and lingering finish.
Discover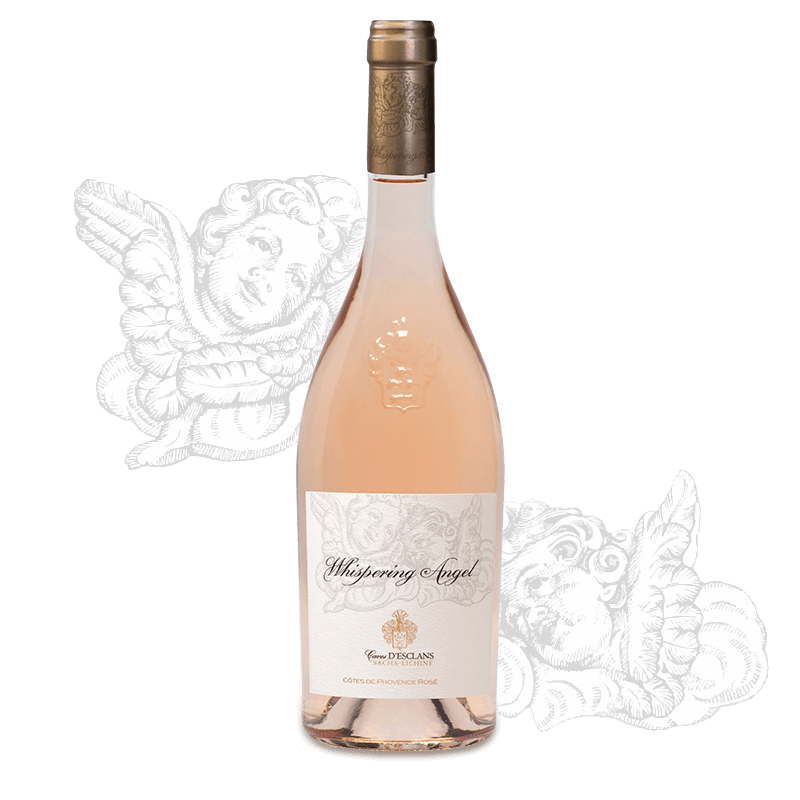 Caves d'Esclans
Whispering Angel 2015,

Côtes de Provence
---
The 2015 Whispering Angel has a beautiful pale salmon color. The nose offers delicate aromas of tropical fruit and ripe strawberries. The palate is bright and refreshing, leading with ripe red fruits and bright notes of citrus. The long finish ends on juicy strawberry notes with a touch of minerality. The 2015 vintage is a blend of Grenache, Rolle, Cinsault, Syrah, and Mourvedre. Also available in magnums and double magnums.
Discover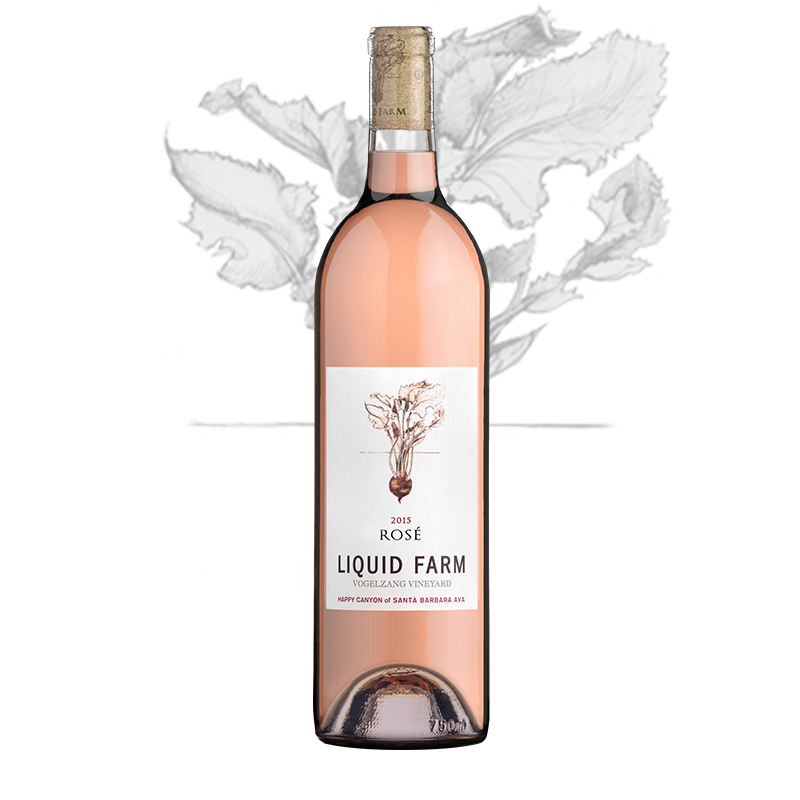 Liquid Farm
Vogelzang Vineyard 2015,

Happy Canyon of Santa Barbara
---
The Liquid Farm Vogelzang Vineyards is made from 100% Mourvedre grown on the hills of Santa Barbara. This single vineyard Rose has a vibrant pink color with loads of pomegranate, white raspberry and floral notes on the nose. The Liquid Farm Vogelzang Vineyard has a striking minerality that bursts into citrus fruits and white peach. A lovely rose that is perfect for summer picnics or Sunday brunch.
Discover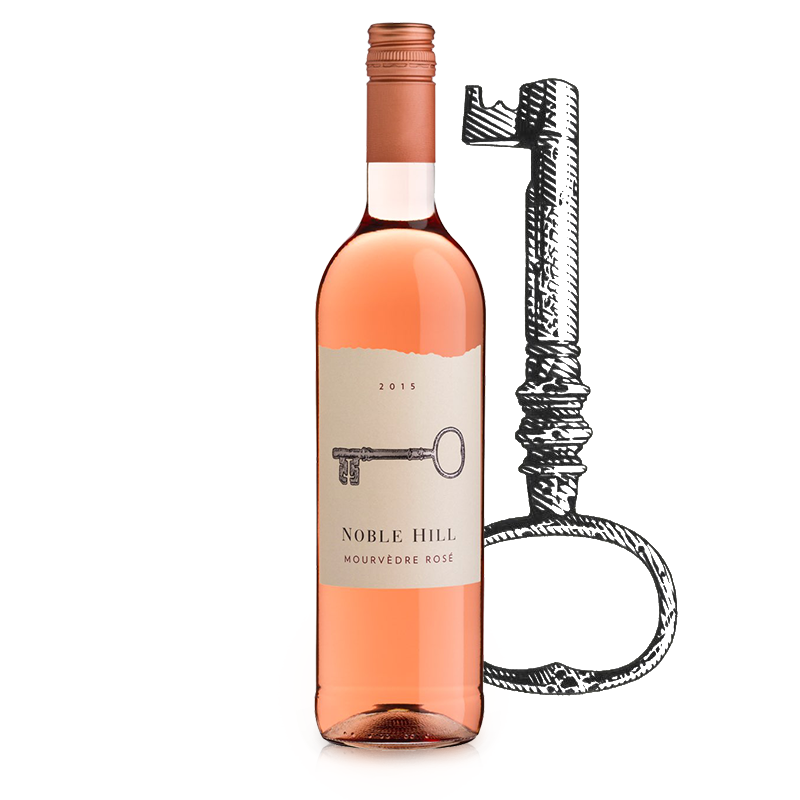 Noble Hill
Mourvèdre Rose 2015,

Simonsberg-Paarl
---
The Noble Hill Mourvèdre Rose began with a bold move six years ago in their vineyards. Because Mourvèdre grows well in hot climates, this made for very vigorous growth in the Noble Hill vineyards in South Africa. It was for this reason that estate decided to remove every other row of vines in the small vineyard block. This bold move paid off, giving the vines more space which allowed for a better balance between growth and fruiting. The Noble Hill Mourvèdre Rose has a salmon pink color with flavors ranging from rose water and strawberries to black currant. The crisp dry finish of this wine make it a great pairing for Braai (Afrikaans for "barbeque" or "grill").
Discover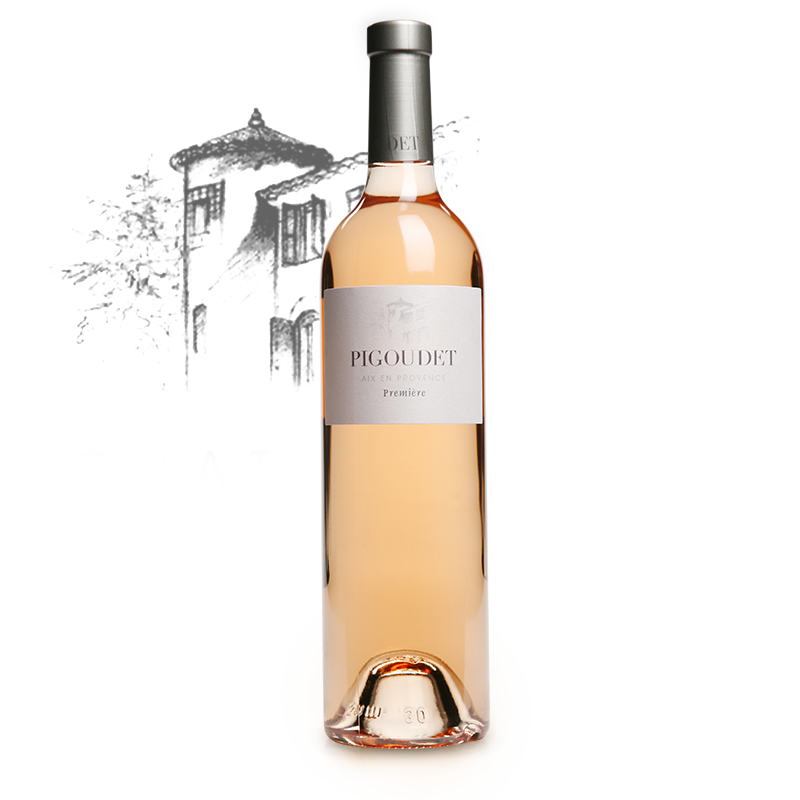 Château Pigoudet
Pigoudet Première 2015,

Coteaux d'Aix-en-Provence
---
A pale rose pink, the Chateau Pigoudet Premiere 2014 wine is fresh and fruity with an aromatic finish. The nose is ripe with elegant and flowery aromas of mandarin, peony and white flowers. While the lively, slender and well-balanced palate delivers a touch of grapefruit-like citrus and tropical aromas, such as pineapple. A quintessential Provence rose, this wine delivers great length that pairs well with all types of Mediterranean foods.
Discover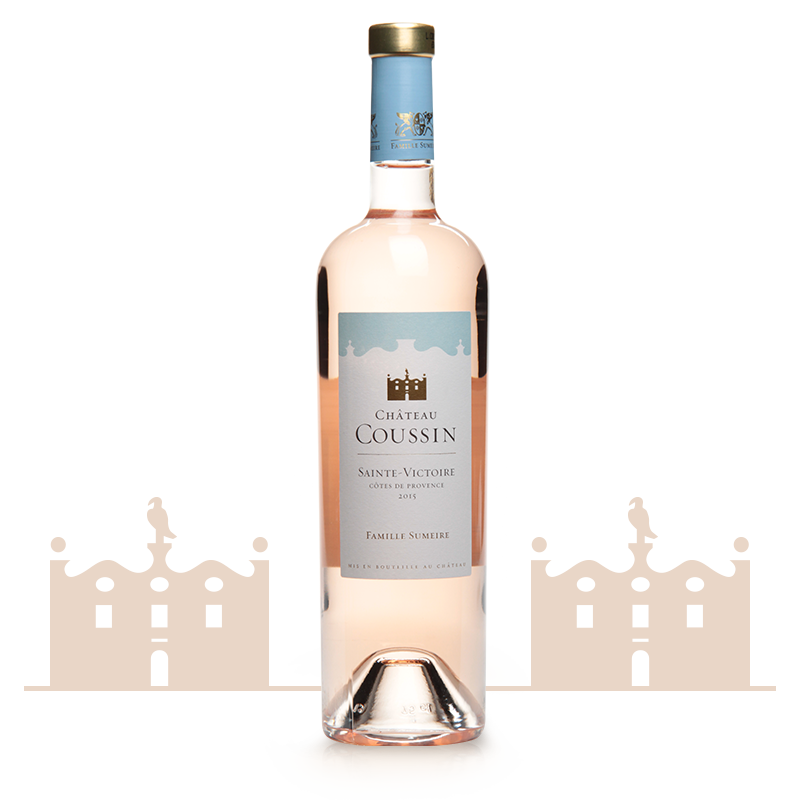 Château Coussin
Château Coussin 2015,

Cotes de Provence Sainte-Victoire
---
The 2015 vintage of Chateau Coussin is a traditional blend of Grenache, Cinsault, and Syrah. The rose displays a bright golden pink hue offering a lovely floral, stone fruit quality on the nose. The palate is full of zesty pink grapefruit and lime with a long, mineral-driven finish.
Discover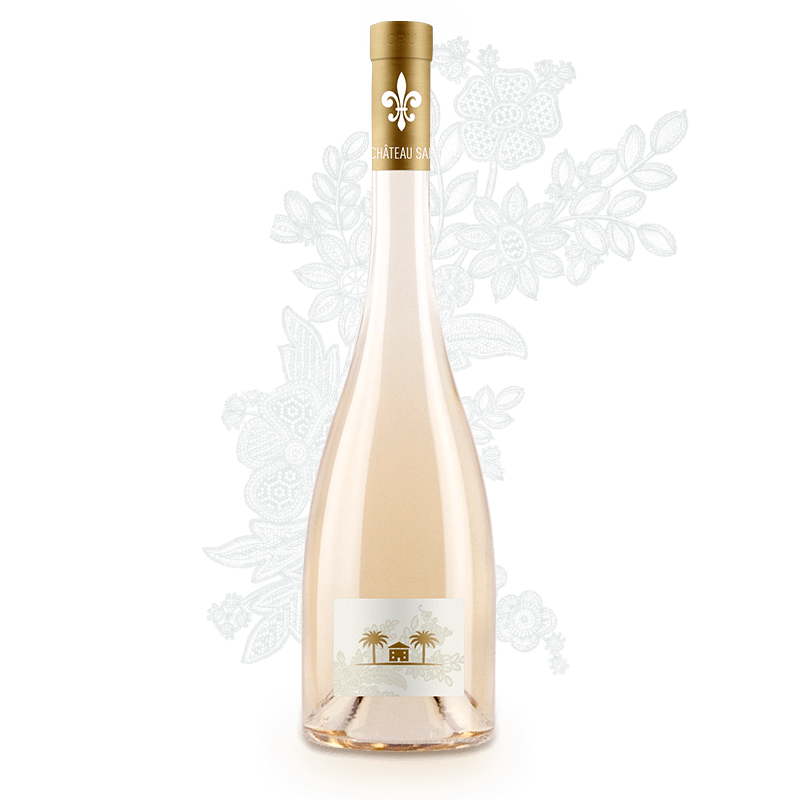 Château Sainte Marguerite
Symphonie 2015,

Côtes de Provence
---
Chateau Sainte Marguerite Rose called Symphonie is pretty unique in style. It is a classified growth since 1955 and it is very consistent on the palate. Symphonie from chateau Sainte Marguerite is definitely the best partner to accompany your summer recipes. Fresh and subtle on the nose, the palate is floral and brighten up by a racy acidity.
Discover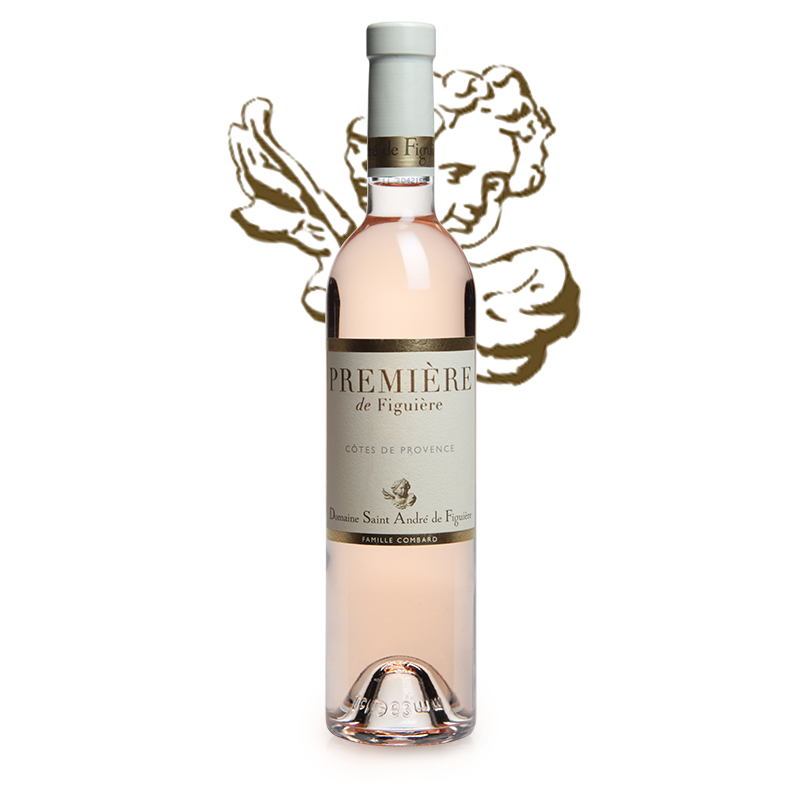 Saint André de Figuière
Première de Figuière 2015,

Côtes de Provence
---
The Domaine Saint Andre de Figuiere Premiere Rose is a traditional blend of Mourvedre, Cinsault and Grenache harvested from the Cotes de Provence. Destemmed and pressed at low pressures the first press juice is selected and the lees are left to settle at a low temperature to retain the freshness of the varietals. The Domaine Saint Andre de Figuiere Premiere Rose has a bouquet of citrus fruit, red fruit and a hint of spice. An elegant rose of finesse and roundness with a silky smooth finish.
Discover