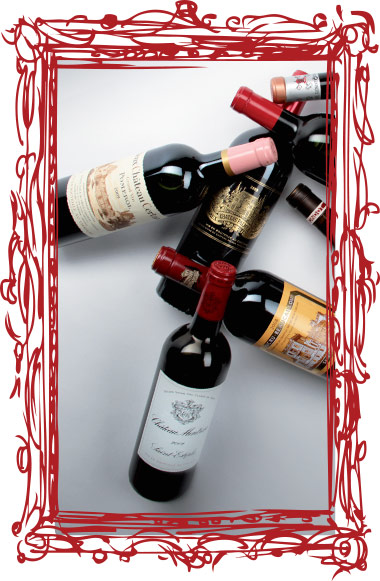 Special Events
Millesima is equipped with the tools to help make your special event unforgettable. With our premier gifting service, discover thousands of wines perfect for celebrating your wedding, birthday, special event, the birth of a new baby, retirement party, fundraising event, etc. Whatever your interest and occasion may be, we have the wine to support it.
When planning large scale events, the host venue may ask that you choose wines from their list. This isn't always necessary. We can help you find the wine that will make your event special and unlike any others. We will help you find the perfect match according to your budget while taking in to consideration the quality and guarantee of provenance that we provide.
Our Imperial Library is home to one of the world's finest and most exclusive collections of rare large-format wines that come directly from the Chateau and are stored in ideal conditions in our historic cellars in Bordeaux, France. Nothing says "celebrate!" like a large format of Bordeaux wine or Champagne that is rare and unique on the American market!
Special Event Gifting Services:
A personal wine concierge to help choose the perfect wine for any occasion
Food and wine pairing and serving advice
Educational details on each wine to be served
Potential preferential pricing for bulk or multiple orders
A team of dedicated specialists to ensure proper delivery in time for the event
For information on planning assistance and/or purchasing wine for any special events, please contact us at
212-639-9463
or at
info@millesima.com