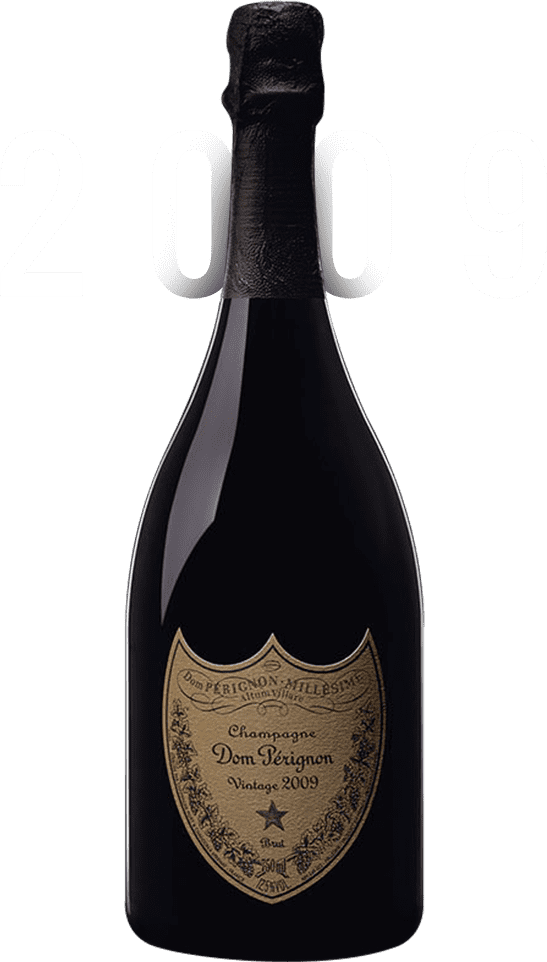 VINTAGE
MAJESTIC

FRUIT
Dom Pérignon is a vintage-only
champagne.
Because each year reveals
its own fruit, a vision, a risk.

After an eight-year
process,
this vintage makes
its début.

Its name:
Vintage 2009.
TWO THOUSAND

NINE
Radiant,
impudent,
generous,
a spectacular end
to the decade..

The fruit of 2009 is plump
and profound,
with unsurpassed
ripeness.

In the silence of the cellars,
it has aged
superbly.
Imagine
The gentle intensity of
white peach and nectarine,
the tenderness of guava,

the peppery brashness of
oroblanco grapefruit

the warmth
of a lightly toasted slice of
brioche.

A bouquet
of sensations: saline
and lush, bitter and briny.

A remarkably
controlled power.
CREATE
Make echo the notes
of a mineral
realm:
carbonara with sea urchins.

Pair it with a
perfect contrast:
octopus marinated
in blood orange
and roasted in butter.